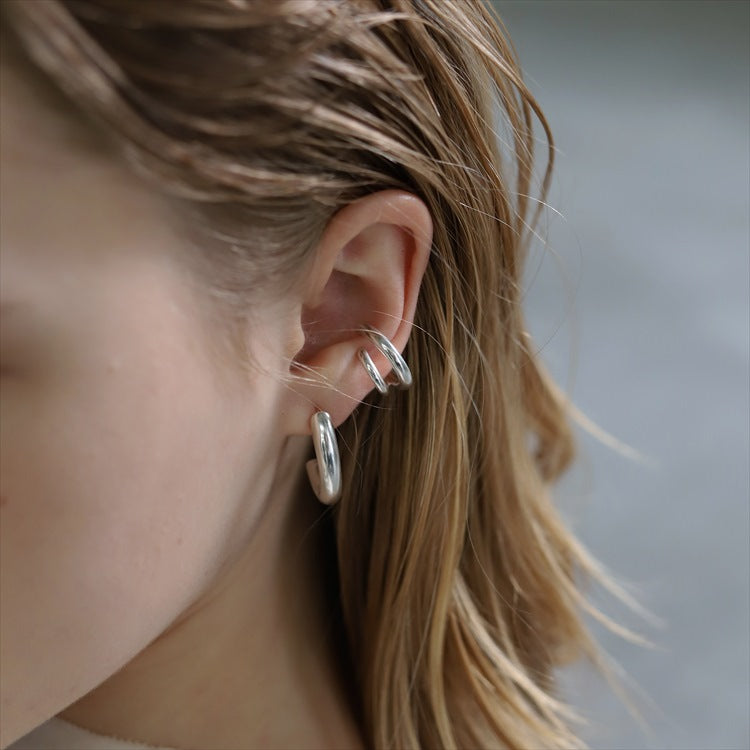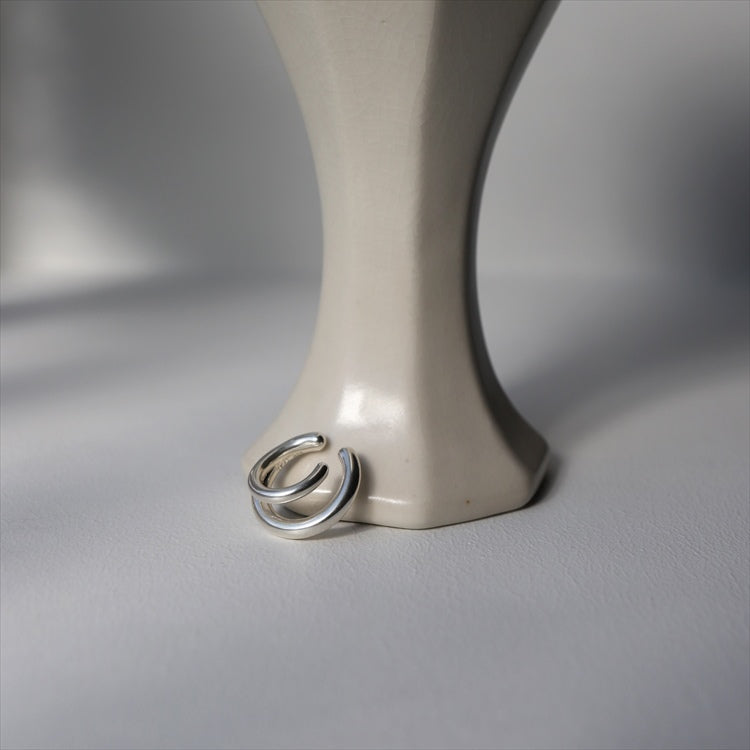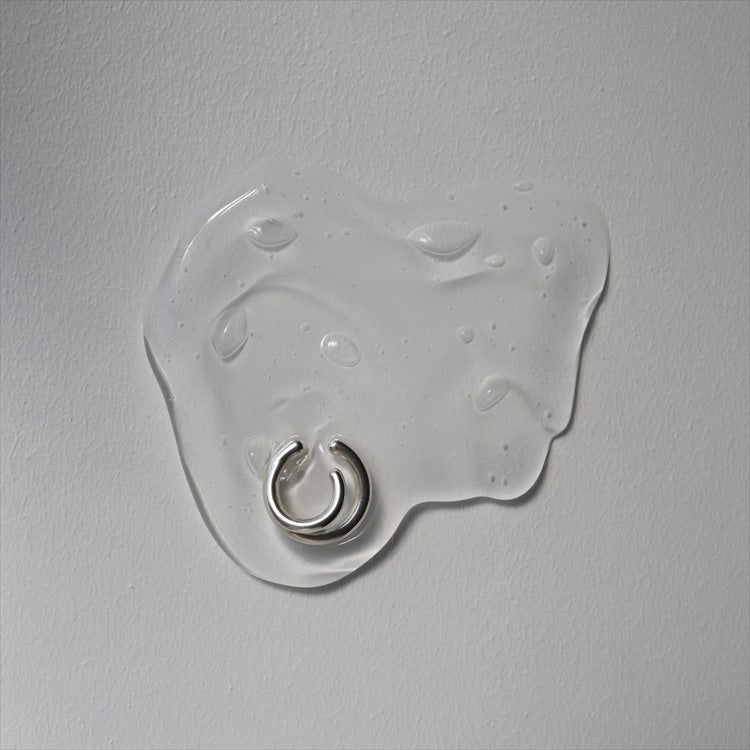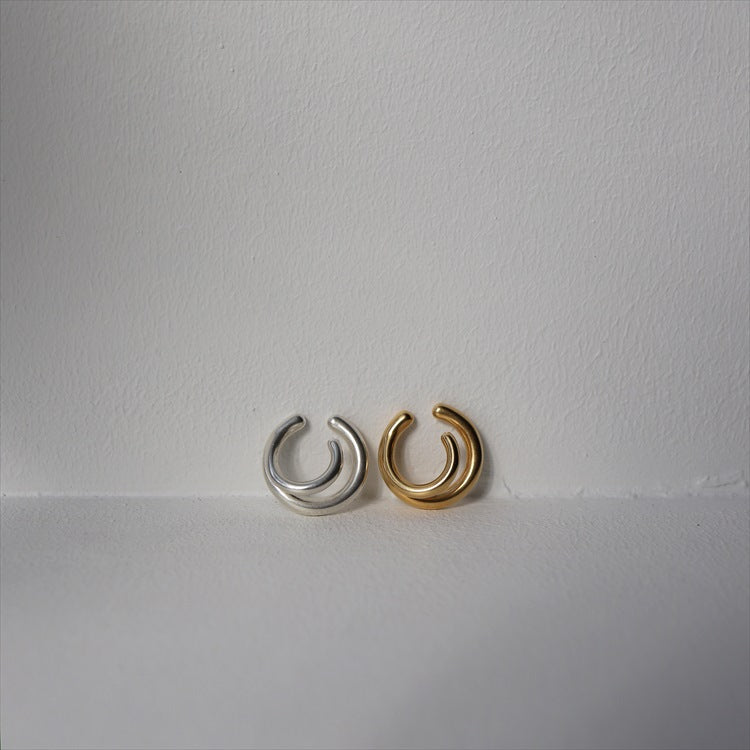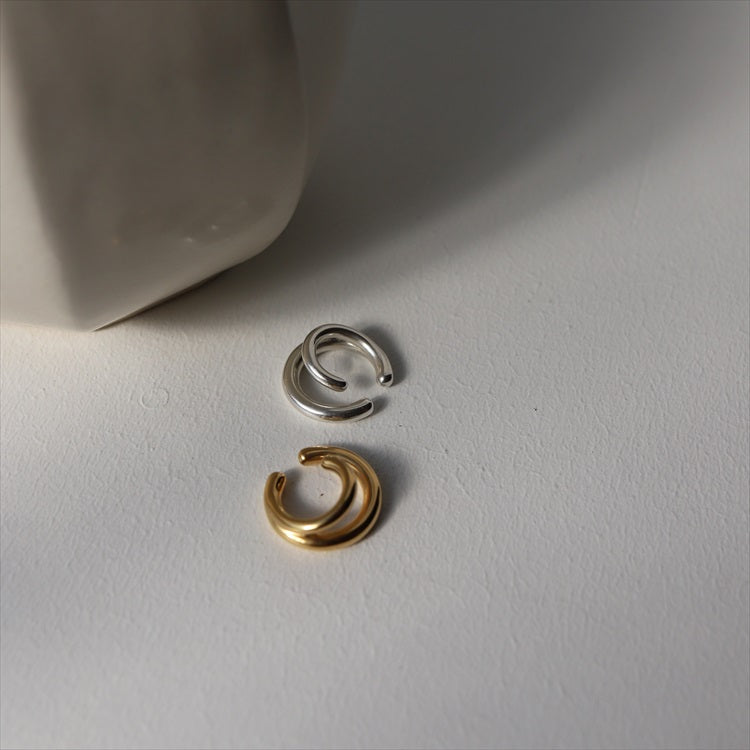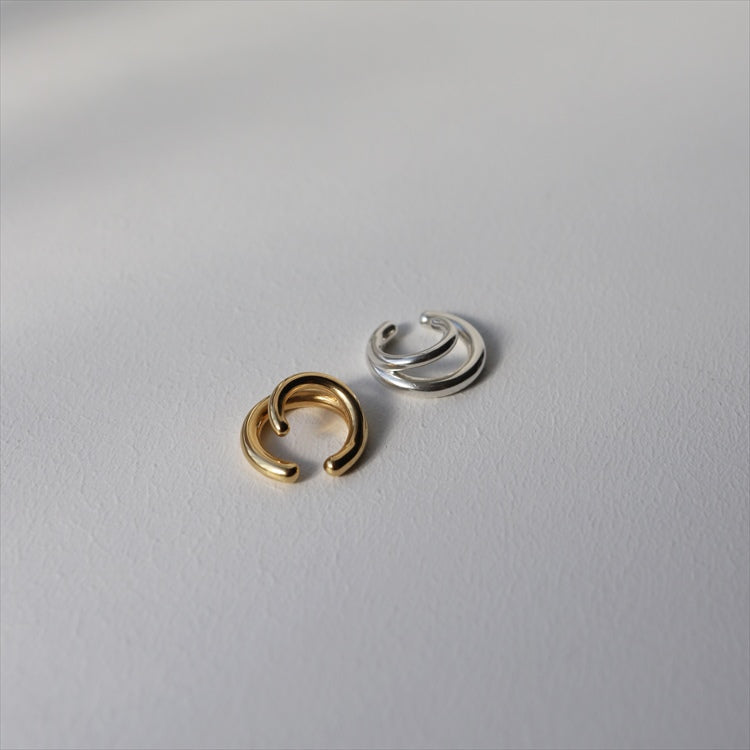 double line ear cuff
A double -line Ikaf with a design as if two circles intersect.
Because the size of the hoop is different, it is also characteristic that the design changes when worn left and right. First of all, wear it so that the hoop is not connected to come in front and enjoy various ways.
* This product is produced by hand, so the texture of each point is slightly different.
* Due to the innocent SILVER925 material, it will discolor as time passes. Enjoy your own expression with the change in texture.
SIZE: (Diameter) Approximated 8.7mm/(width) 7.3mm
MATERIAL: silver925
---