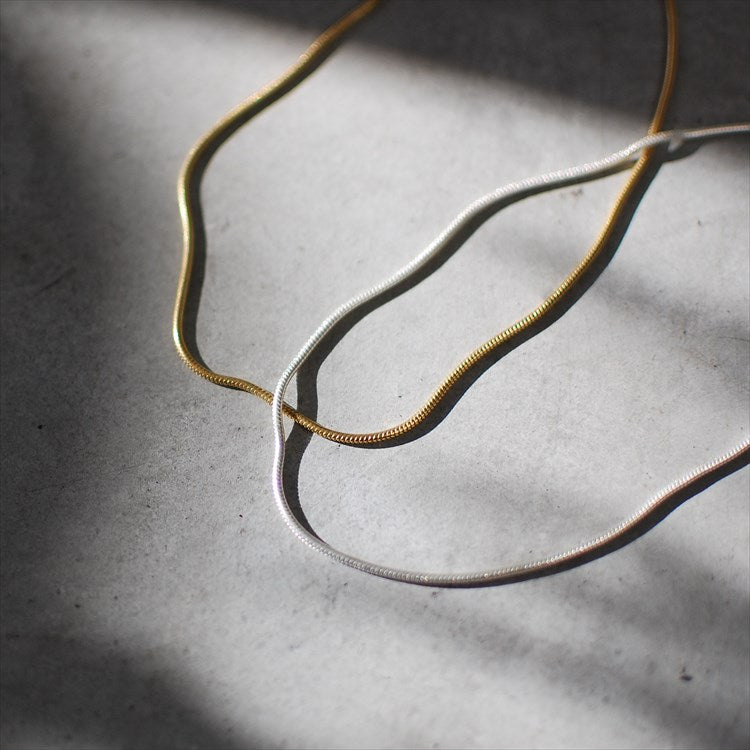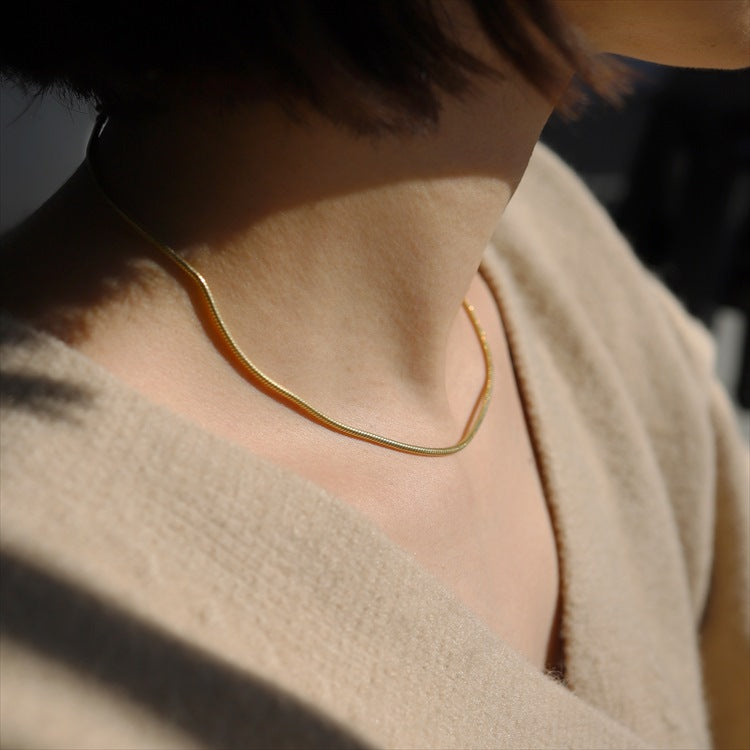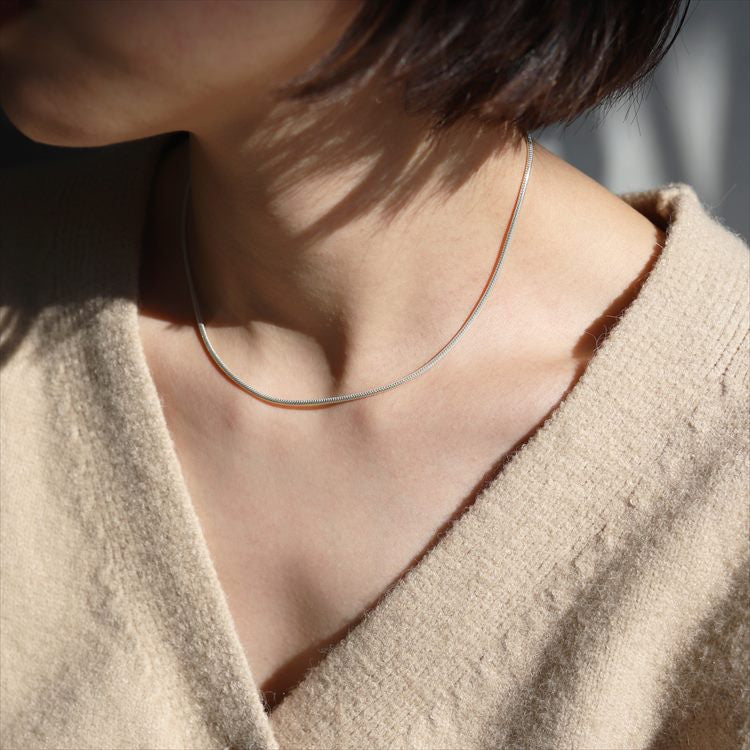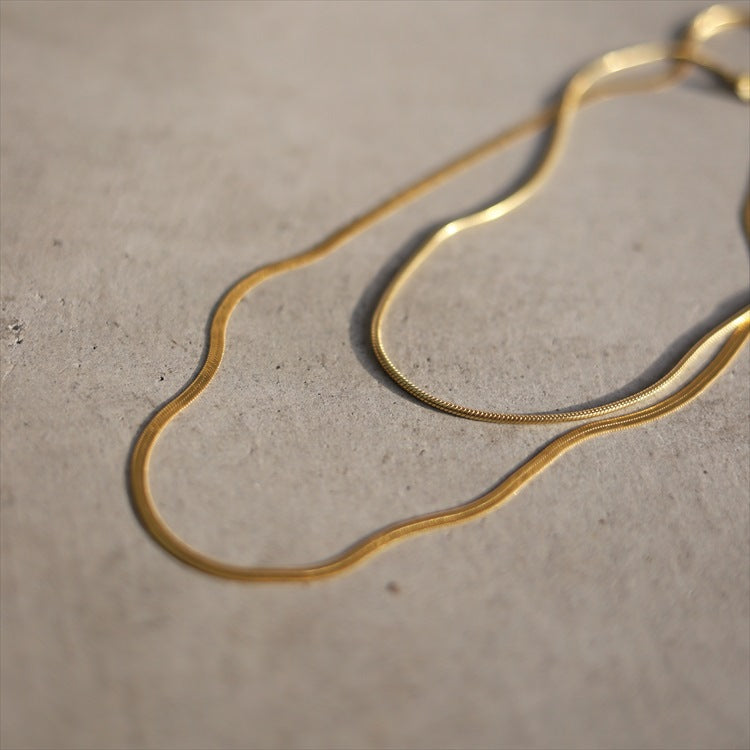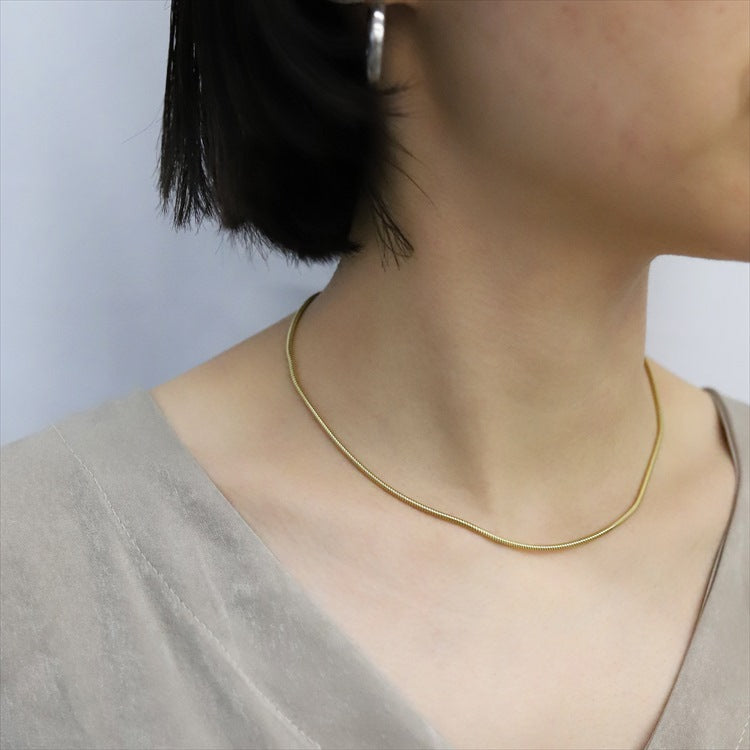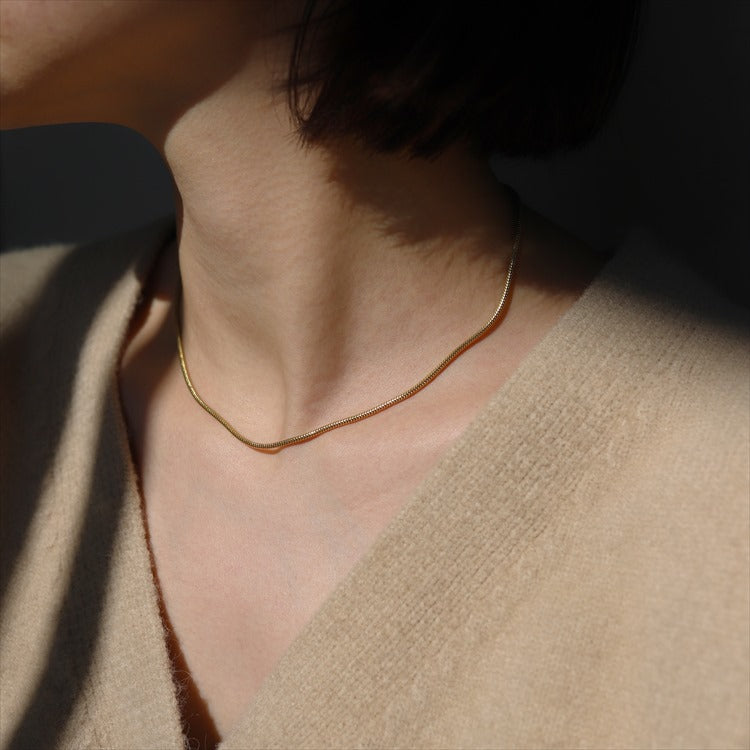 round snake choker
Although it is a thin and simple choker, it moves flexibly along the neck and is very familiar to the skin.
The three -dimensional effect of the round chain brings a soft impression.
With an adjuster, you can enjoy it with your favorite length.
* Due to the innocent SILVER925 material, it will discolor as time passes. Enjoy your own expression with the change in texture.
* SILVER925 Round Snake Choker is a very delicate product, so please clean it frequently.
It is recommended that you wipe it off immediately if you wear sweat when you wear it.
After wearing, please wipe it with a soft cloth and store it in a moisture place.
If a twist or a break occurs, the chain will be cut, so please handle it gently.
品番:ne-0014/ne-0015
SIZE: Total length 38.2cm+adjuster 5.0cm
MATERIAL: silver925/18kgp
---