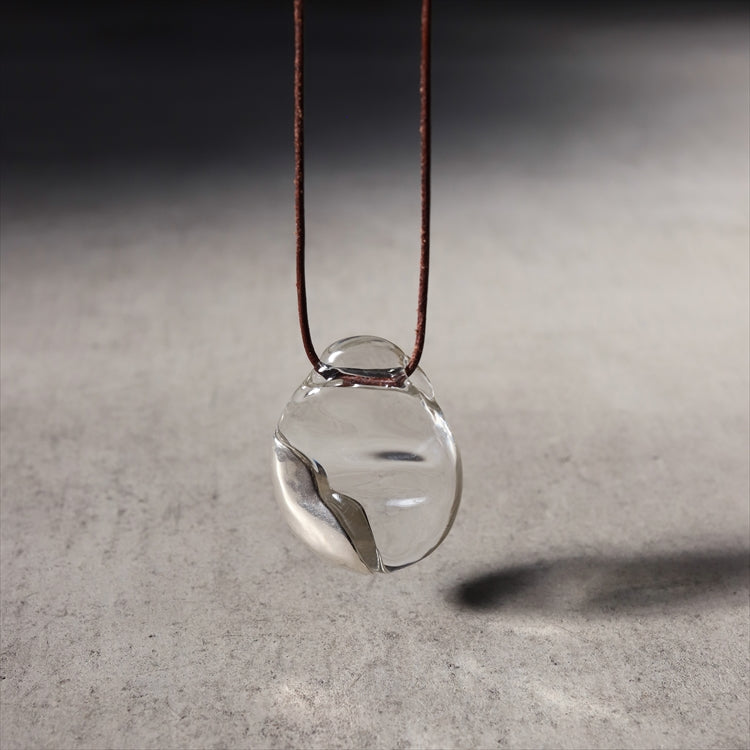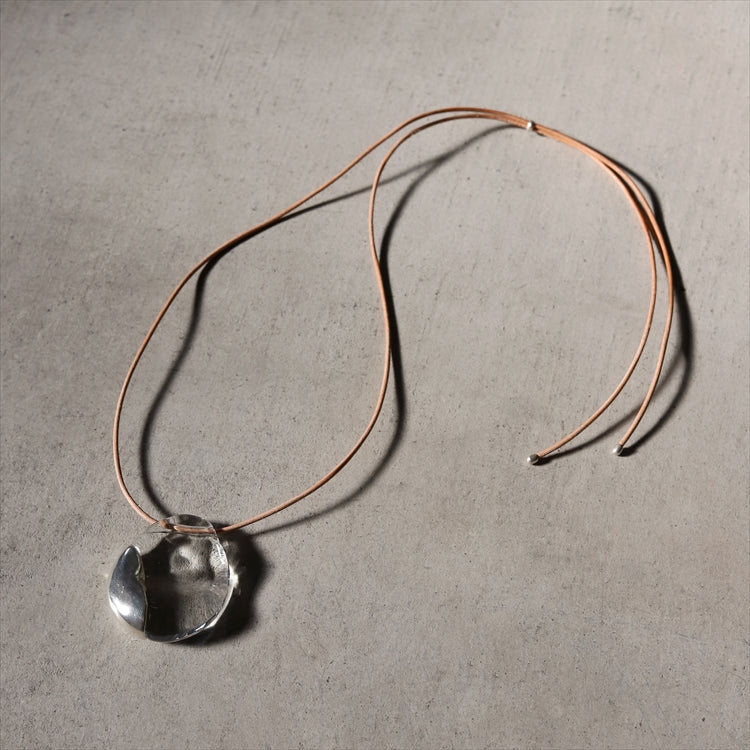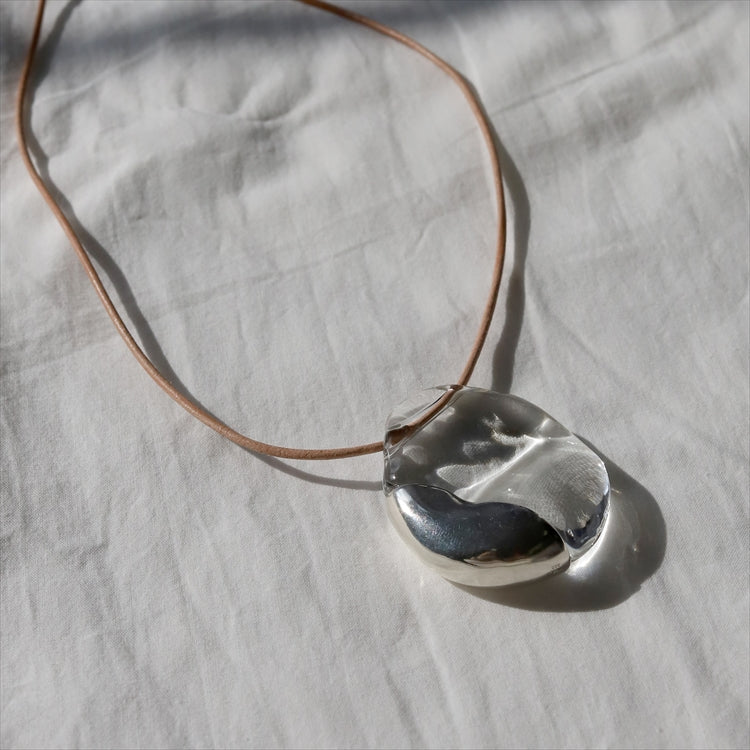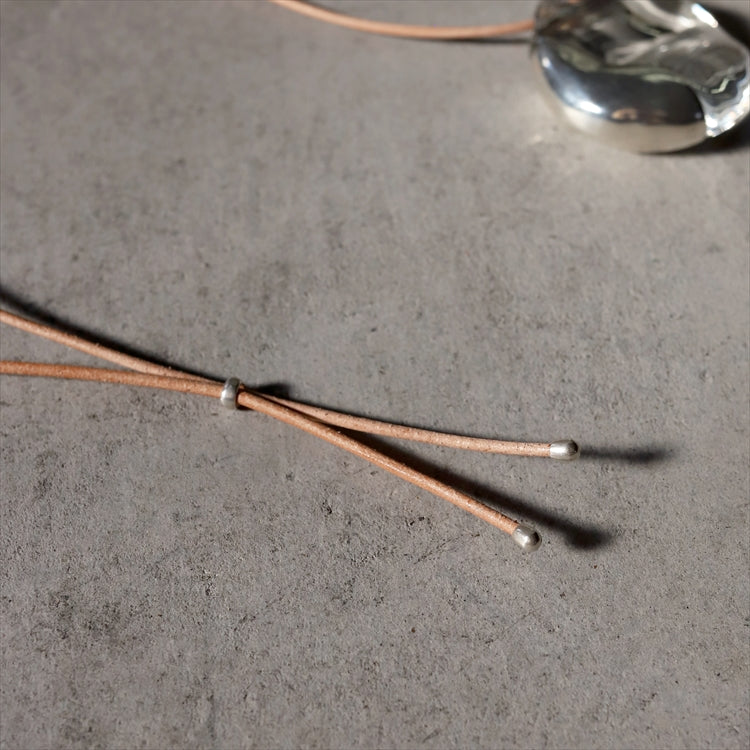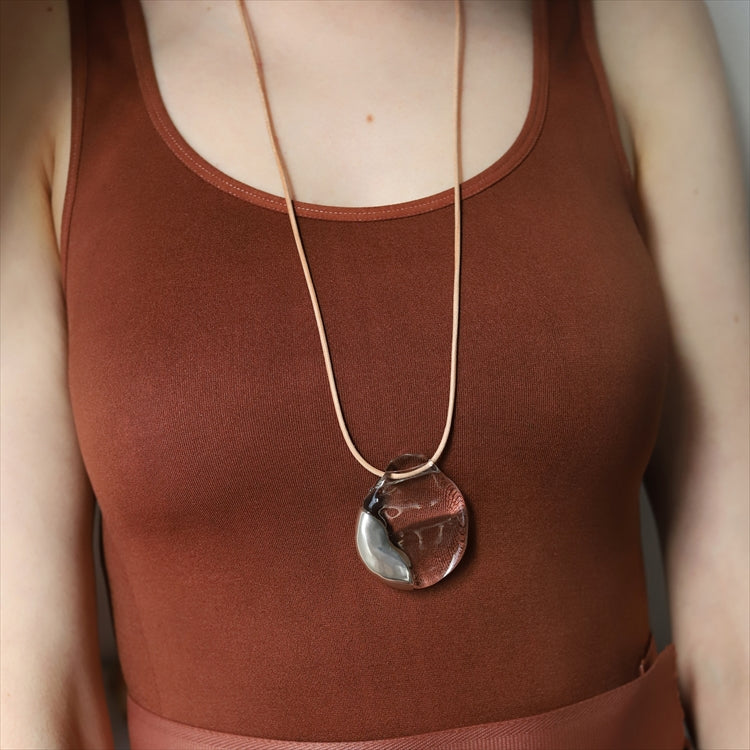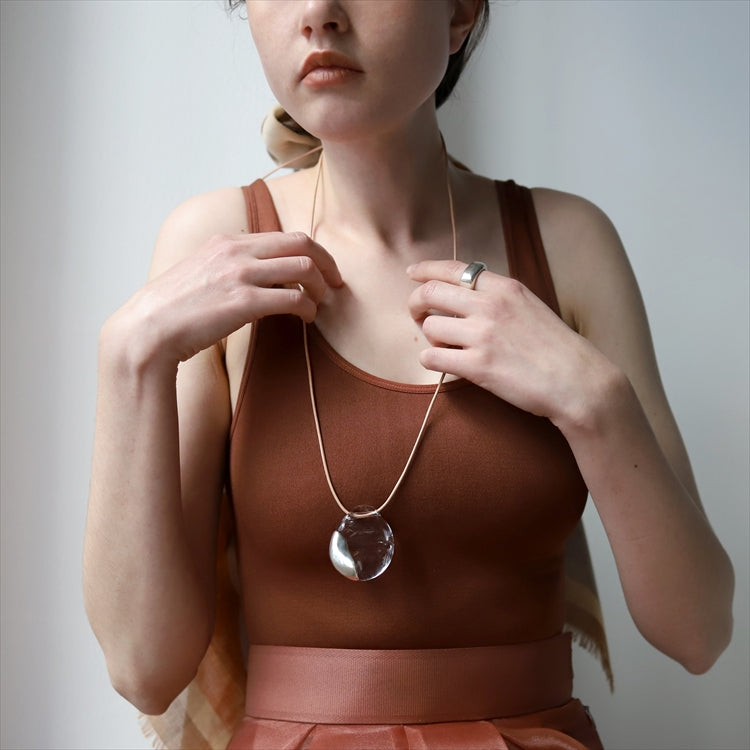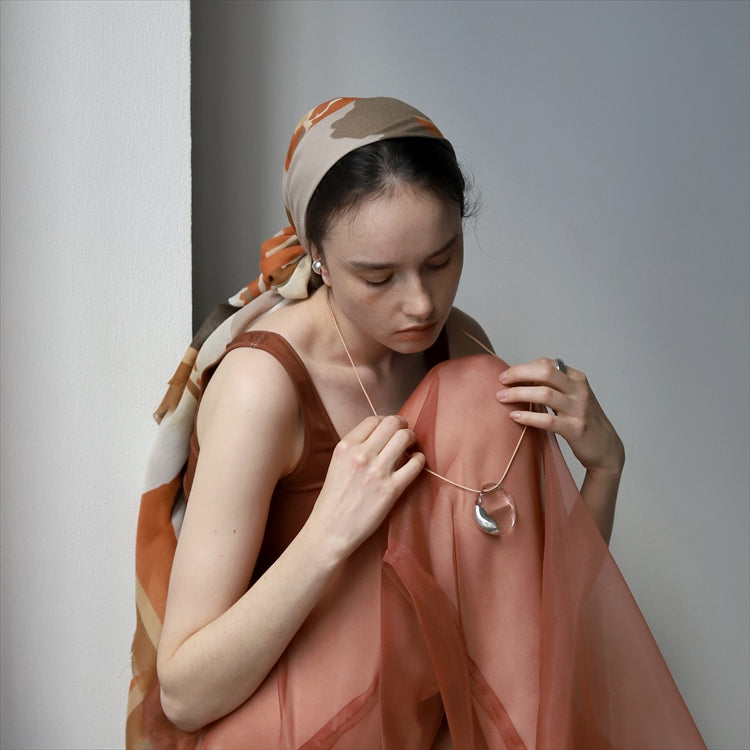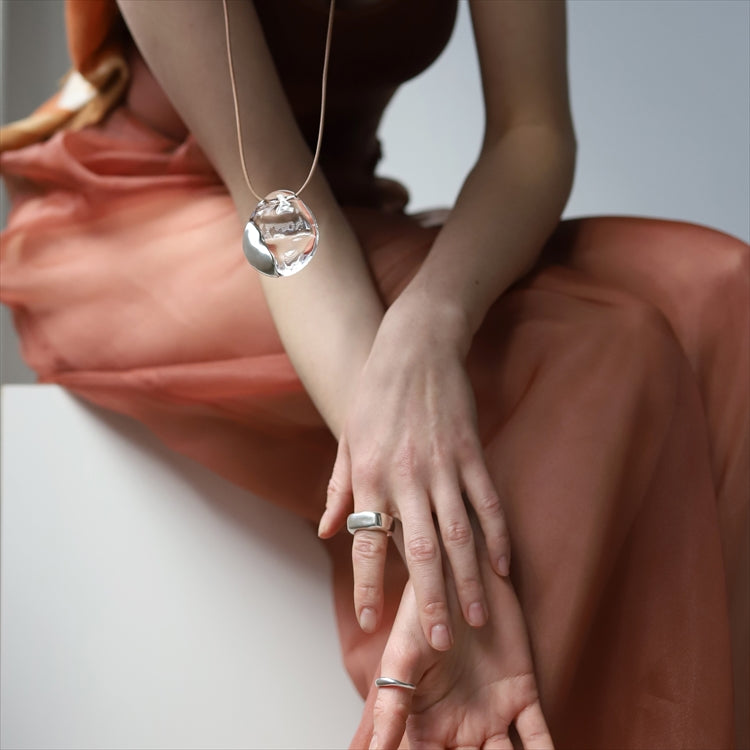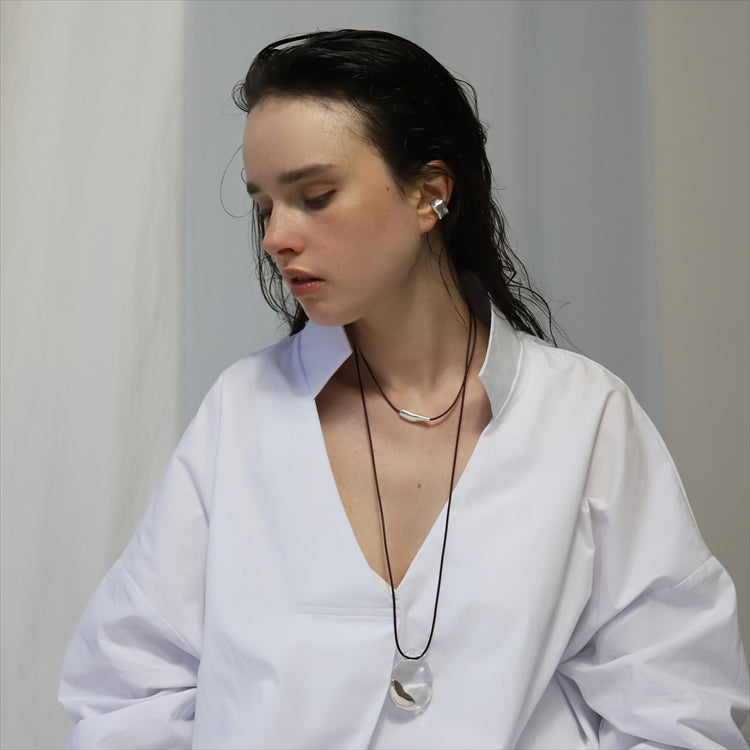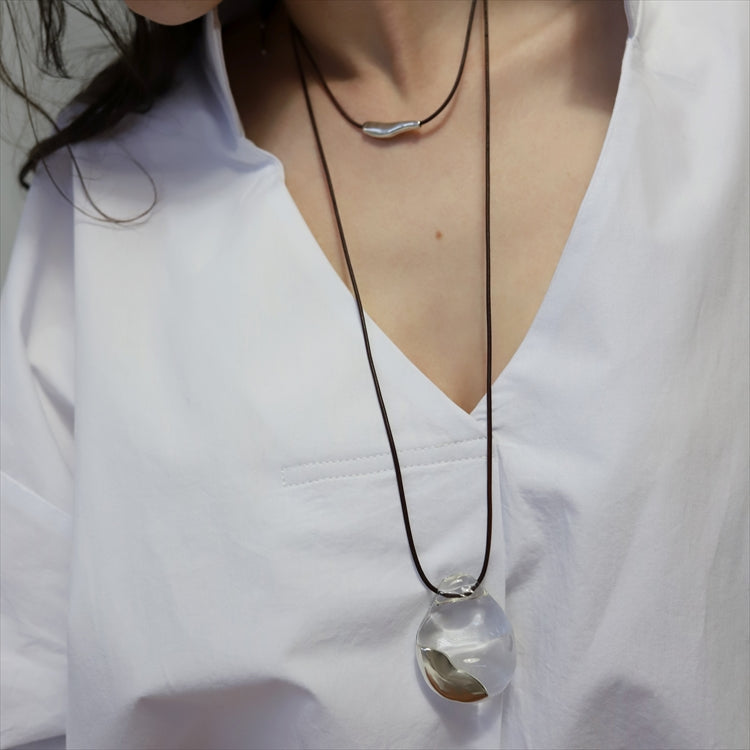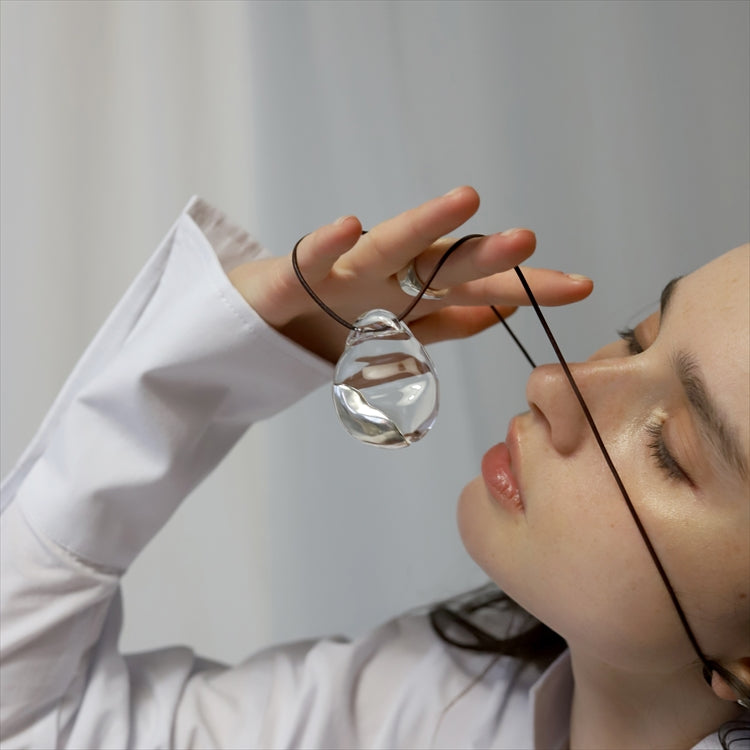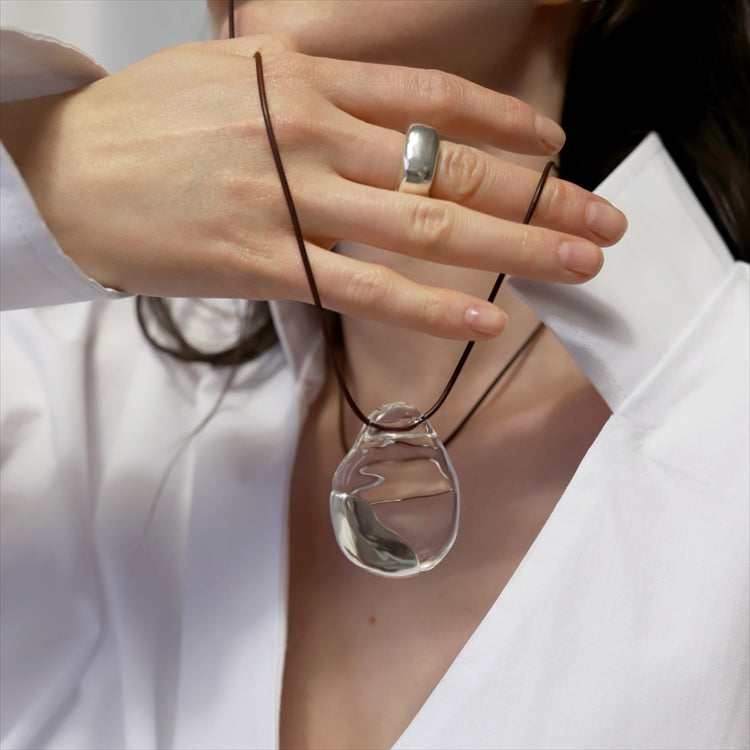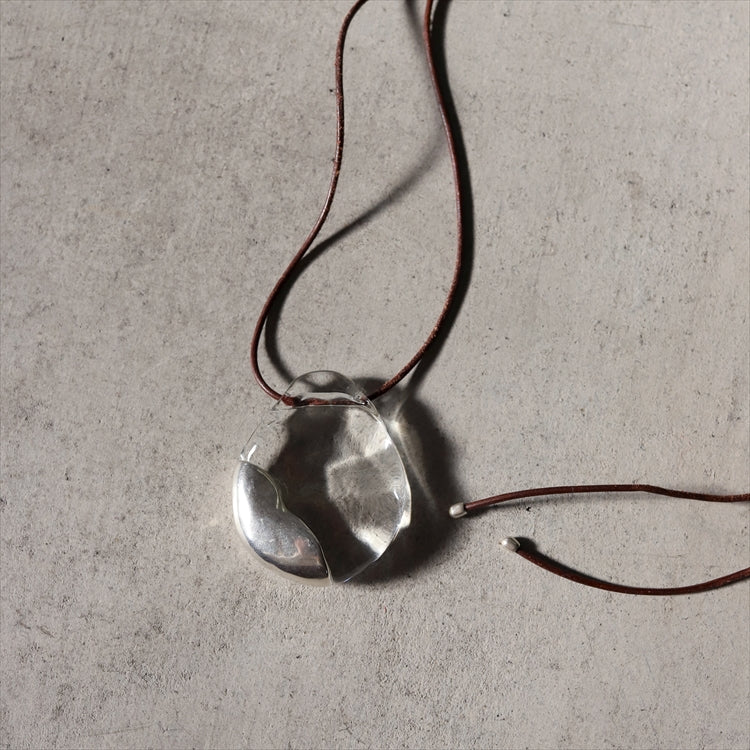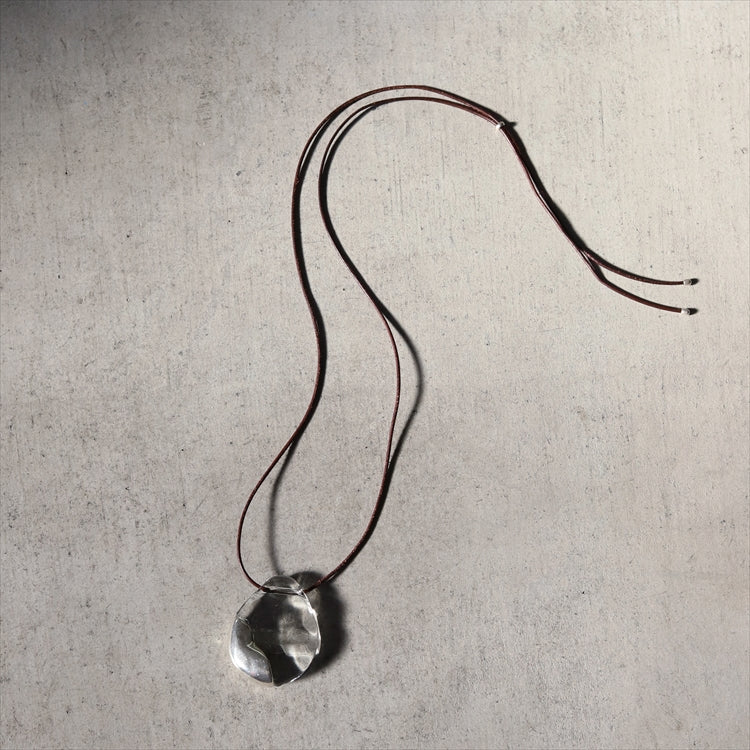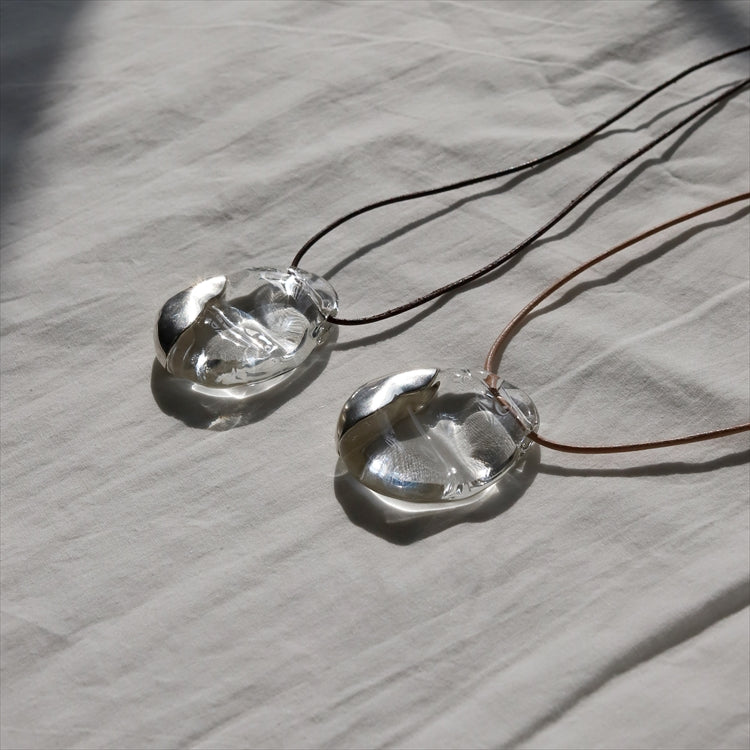 [ONLY STOCK] calm necklace
This product is a model that will be discontinued as the current stock.
* There is a possibility that stocks sold out may return inventory by moving between stores.

Design necklace with luxurious glass and silver.
A little delay from the glass series, one point that was finally finished after trial and error. The larger the shape of the glass, the more difficult it was to express the design, and the more difficult it was.
At the same time as the top has a volume, the material is the main material, so it is also lighter.
It is a necklace that can be enjoyed as a protagonist regardless of the season.
The string is leather, so please enjoy the leather -specific aging.
* Leather products may cause shrinking, curing and mold when wet in water.
Drying with heating equipment, dryers, ironing, etc. can cause hard and cause shrinkage.
If it gets wet, hit it with a dry towel, drain it, and then supplement the oil with a special cream.
Leather is a material that is easy to fade because it is difficult to dye. Colors may be transferred due to friction, etc., in combination with light clothes.
Also, be careful of sunlight and light of fluorescent lamps. If you hit for a long time, you may fade.
Since the leather is breathing, it is recommended that you keep it without sealing as much as possible or shade it in a well -ventilated place.
* Due to the delicate material using glass, it may be damaged by intense impact or falling.
Wear gently and carefully and be careful when handling.
* This product is produced by hand, so the texture of each point is slightly different.
* Due to the innocent SILVER925 material, it will discolor as time passes. Enjoy your own expression with the change in texture.
* Due to the characteristics of the design, there may be some errors in size. Please note.
品番:ne-0033
SIZE: (Total length) 99cm/top (height) about 48.5mm (width) about 38.20mm (thickness) 13.33mm
MATERIAL: silver925/glass/牛革
---