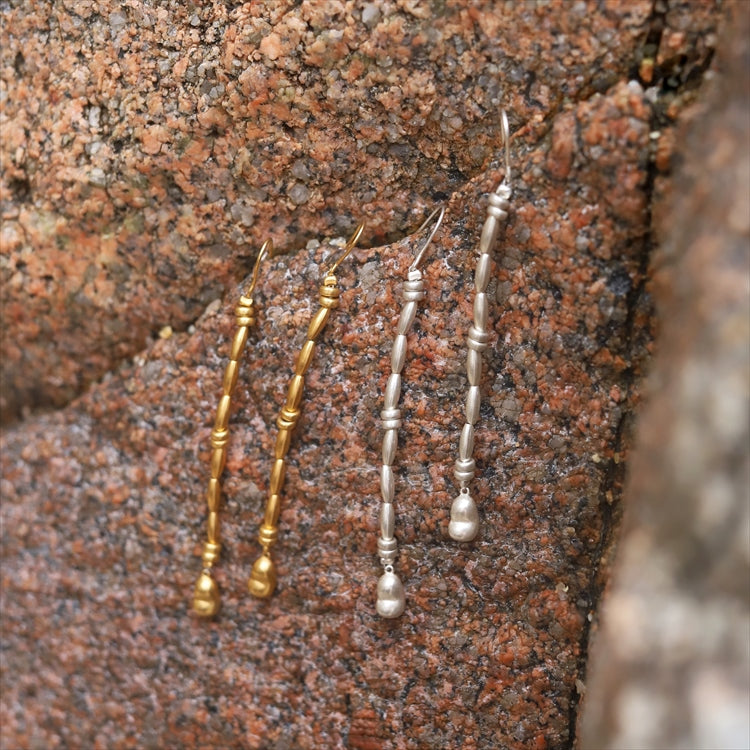 [ONLY STOCK] weep earrings
This product is a model that will be discontinued as the current stock.
* There is a possibility that stocks sold out may return inventory by moving between stores.

Beads series that connects silver beads one by one
Design earrings that make you feel warm and nostalgic by finishing naturally.
The tip is a motif packed with Ten.
You can change the atmosphere by inserting it into a simple styling.
It is an item that you can enjoy multifaceted from any angle.
* This series has a necklace bracelet and ring in addition to piercing.
* The beads are wires. If you bend it once with a strong force, it will be folded and it may not be restored, so please be careful when handling it.
* This product is produced by hand, so the texture of each point is slightly different.
* Due to the innocent SILVER925 material, it will discolor as time passes. Enjoy your own expression with the change in texture.
* Due to the characteristics of the design, there may be some errors in size. Please note.
品番:pi-0132/pig-0132
SIZE: (Total length) 66.5mm
MATERIAL: silver925/18kgp
---