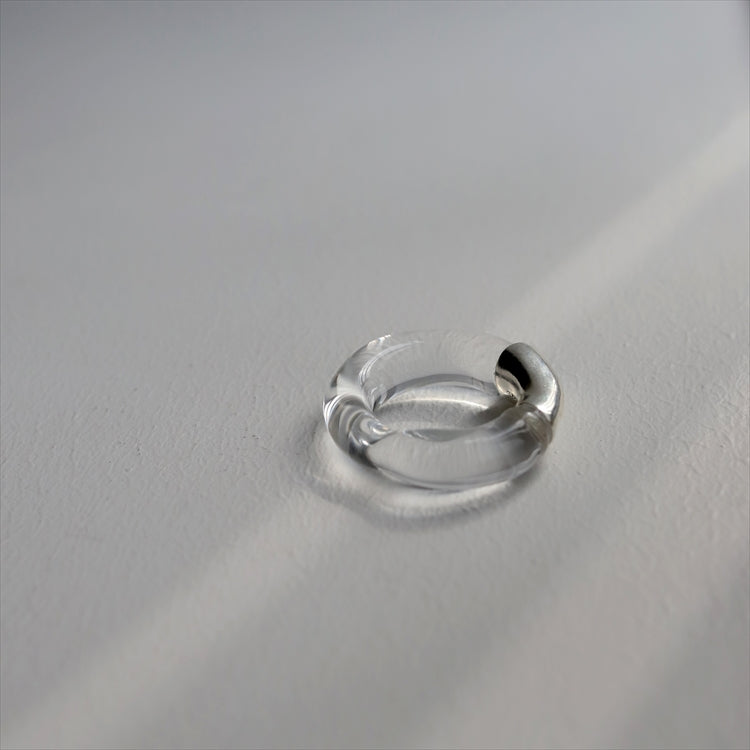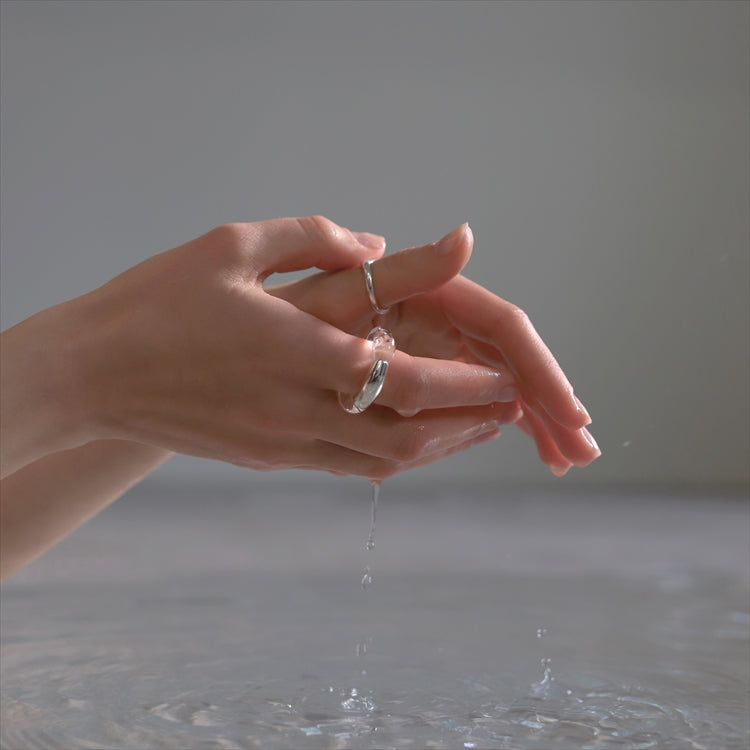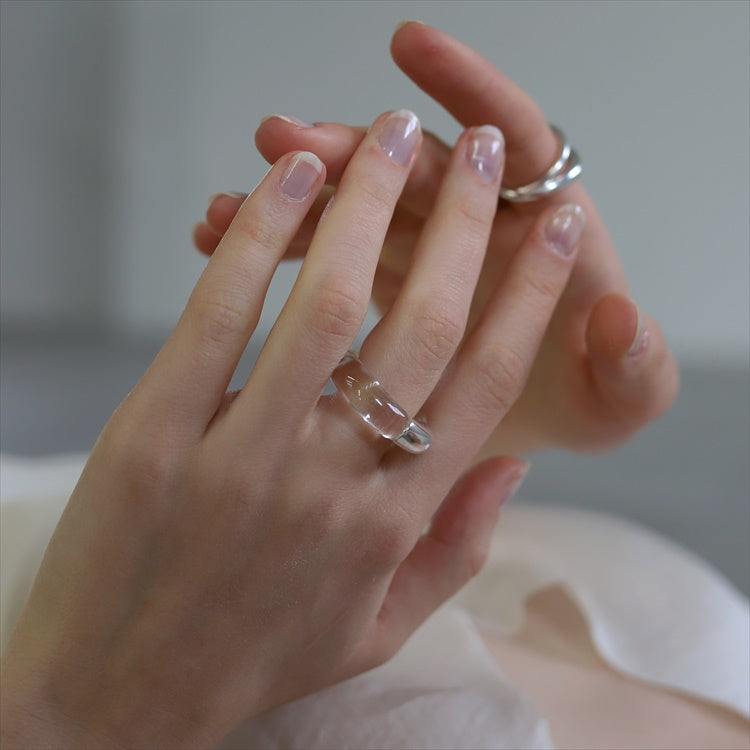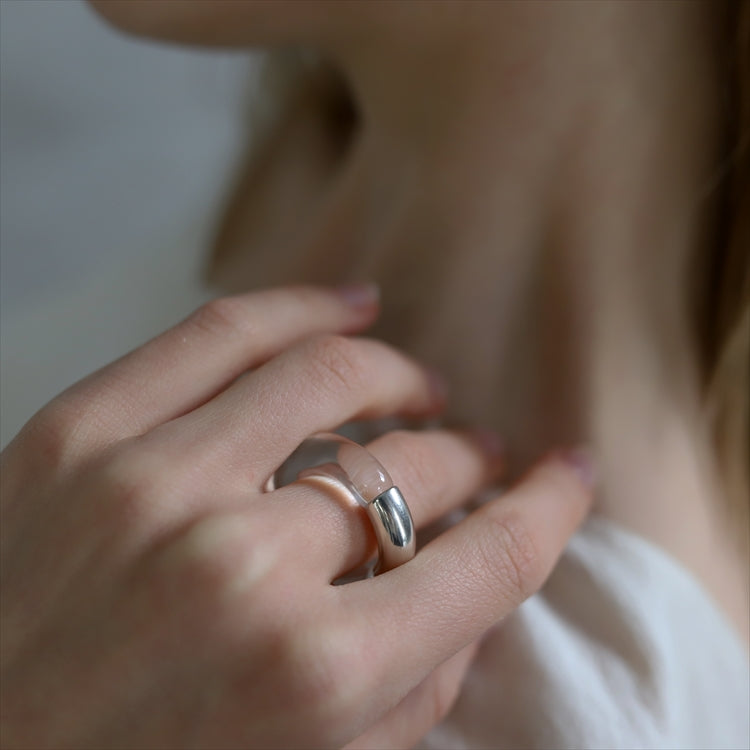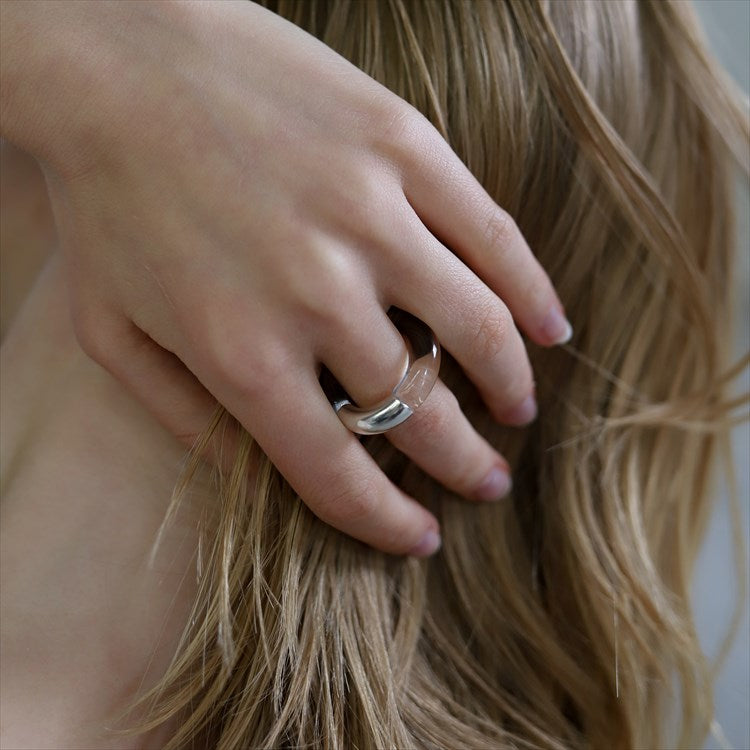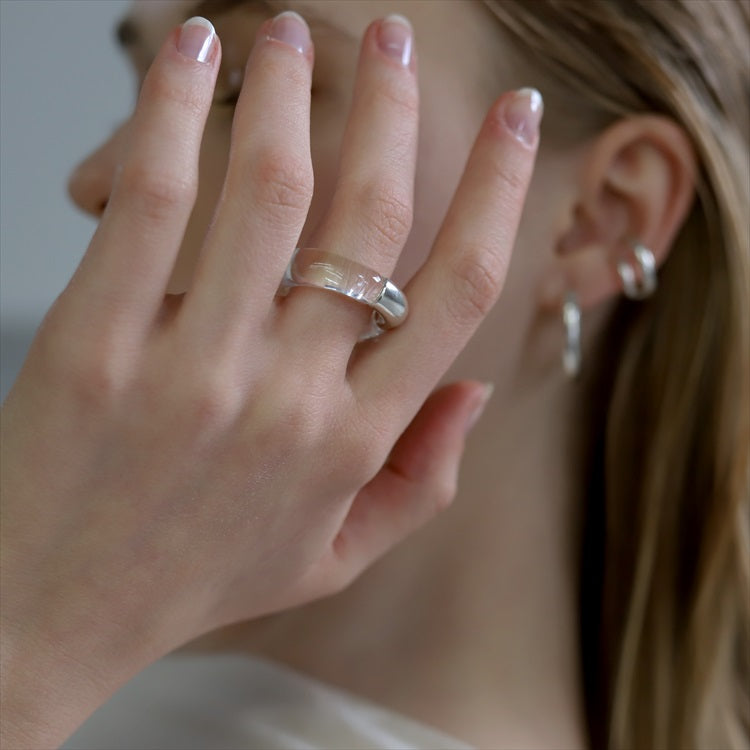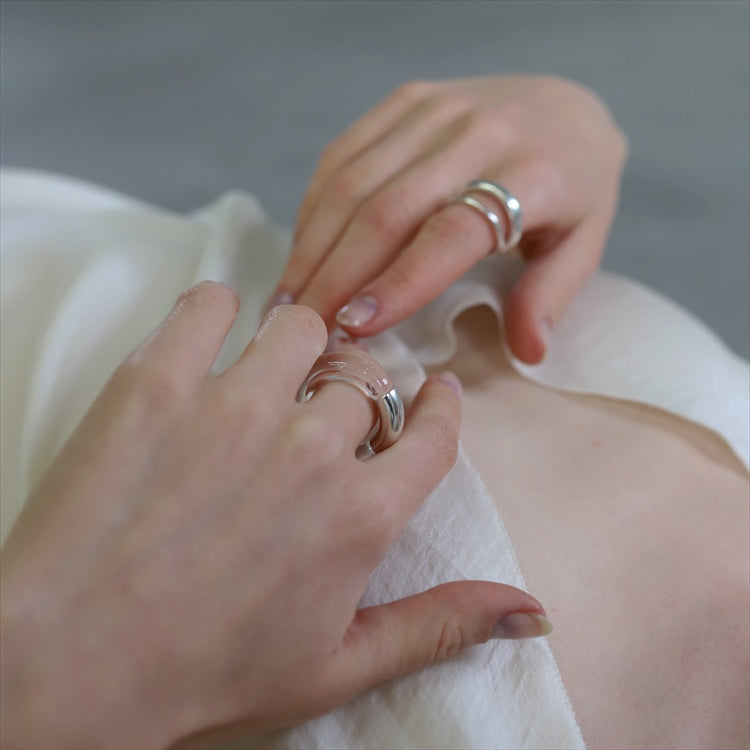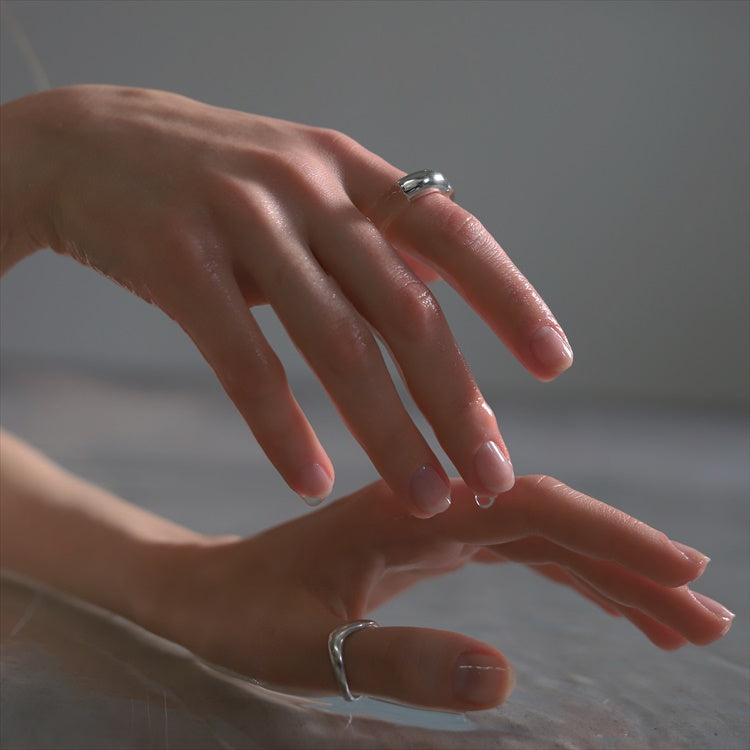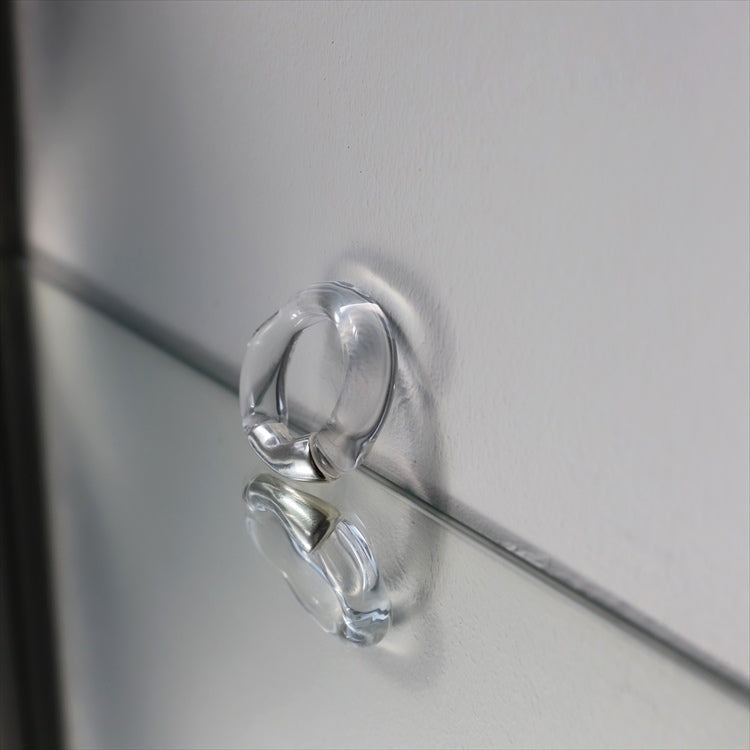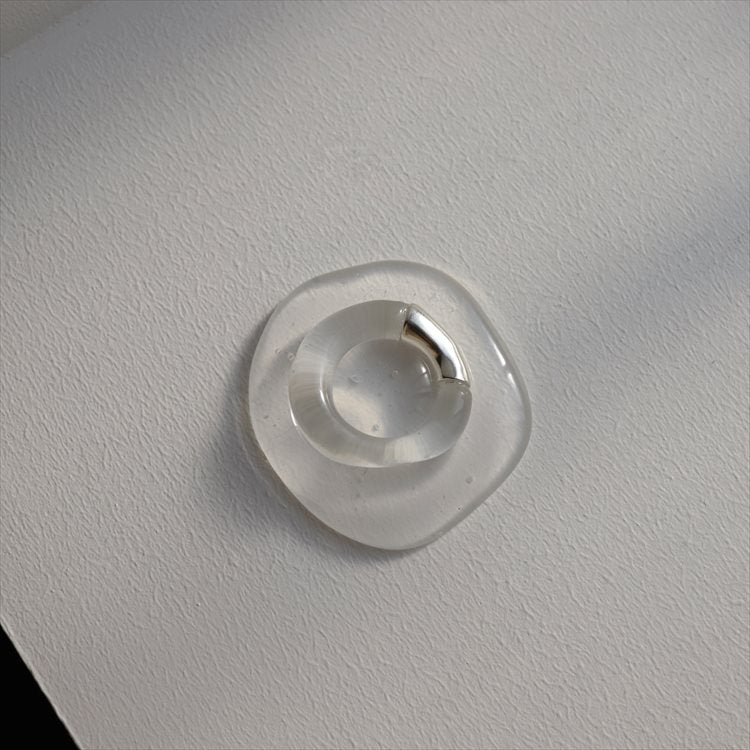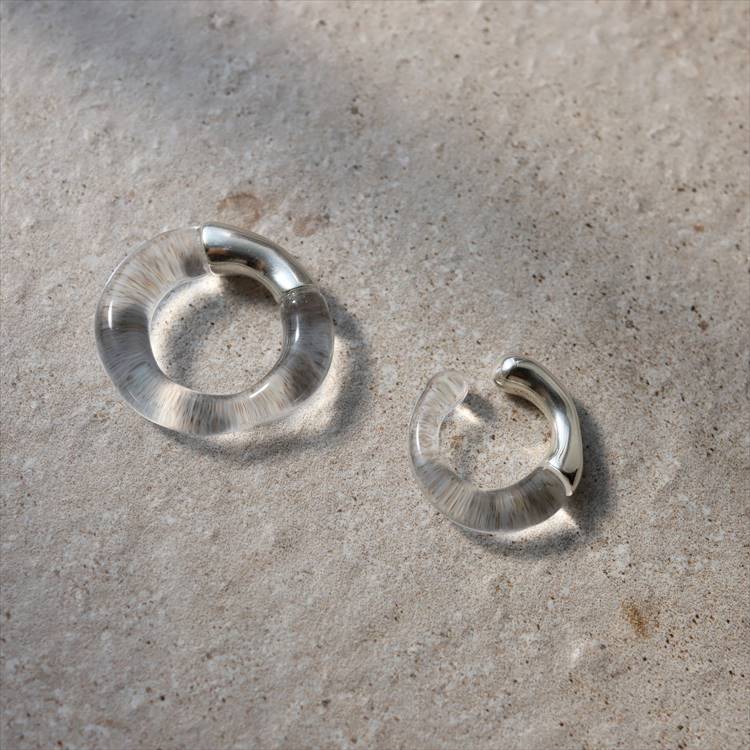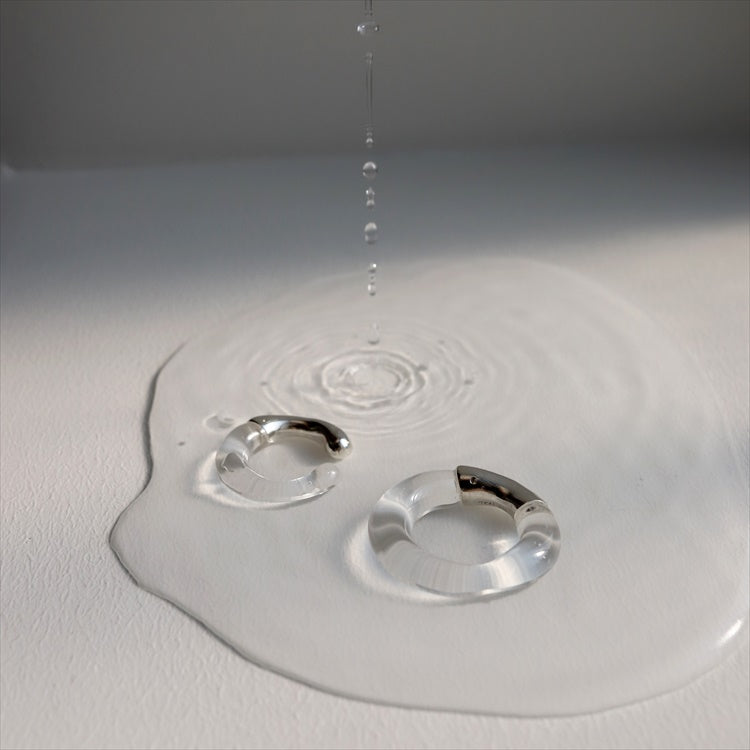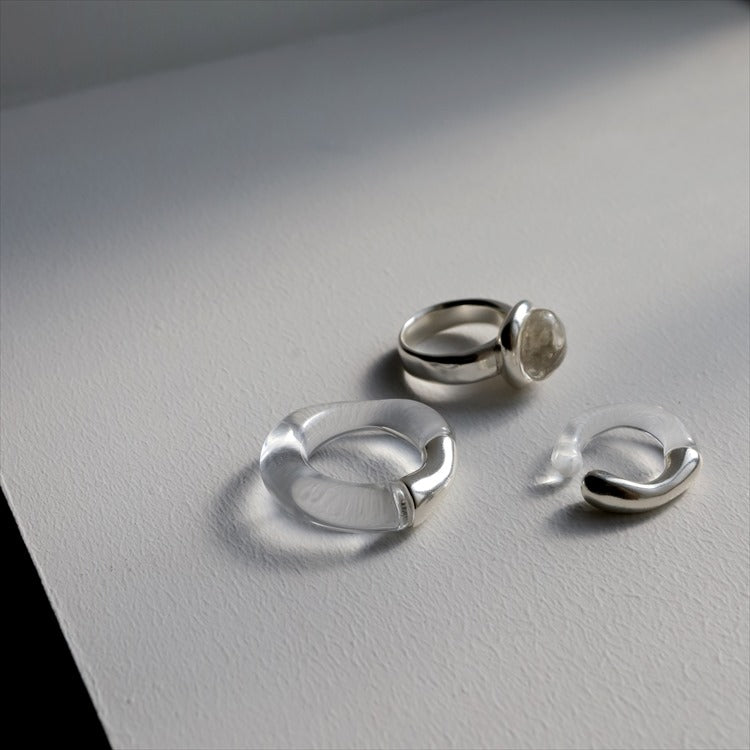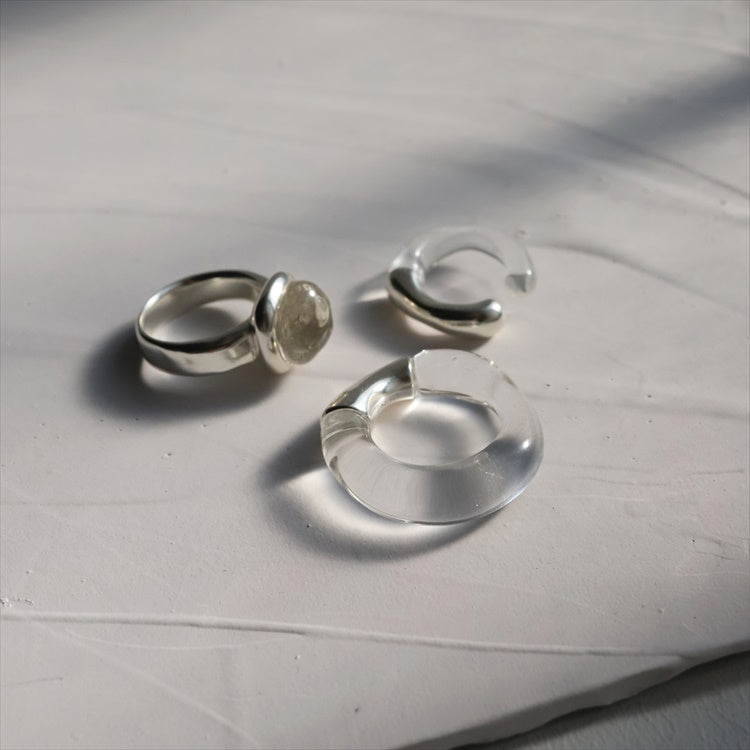 glass pool ring
It is a ring designed with the image of the flow and fellowship of water.
The same flow was created with glass and silver and gave a sense of unity. Item is an Item where you can enjoy various impressions by showing the silver part in front of it or the main showing the glass.
There is also an earcuff of [EC-0008] in this GLASS series.
* Because of the delicate material using glass and SILVER925, it may be damaged by intense impact or falling. Wear gently and carefully and be careful when handling. * This product is produced by hand, so the texture of each point is slightly different. * Due to the characteristics of the design, there may be some errors in size. Please note.
If you contact us within 7 days after the product arrives, we will replace the size.
Replacement will be supported only when there is stock.
品番:rg-0097
SIZE: 9号/11号/13号/15号
MATERIAL: silver925/glass
---