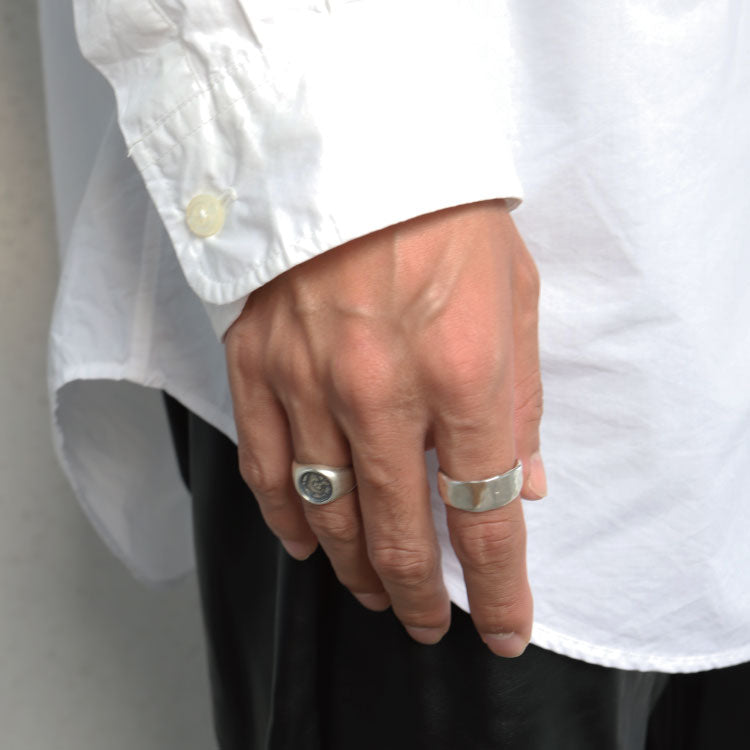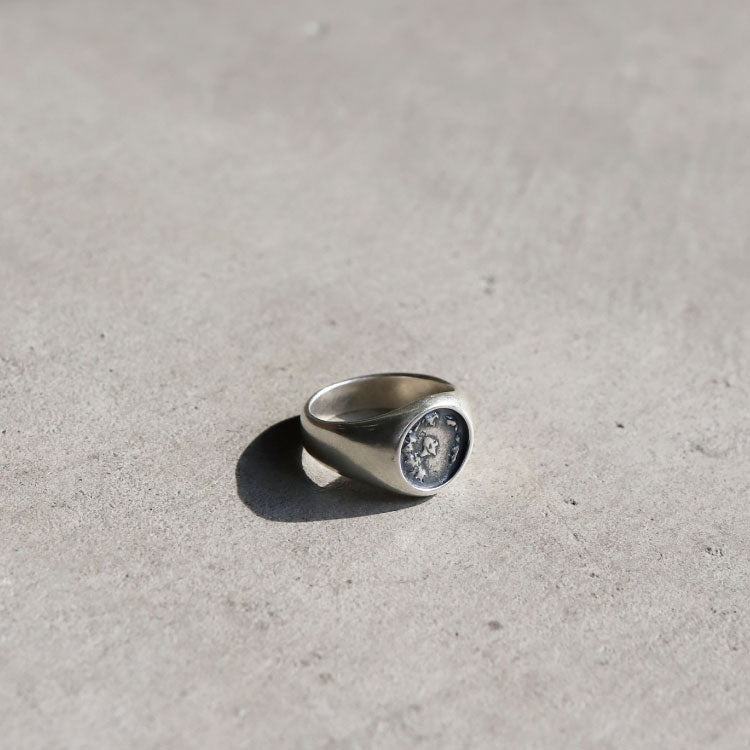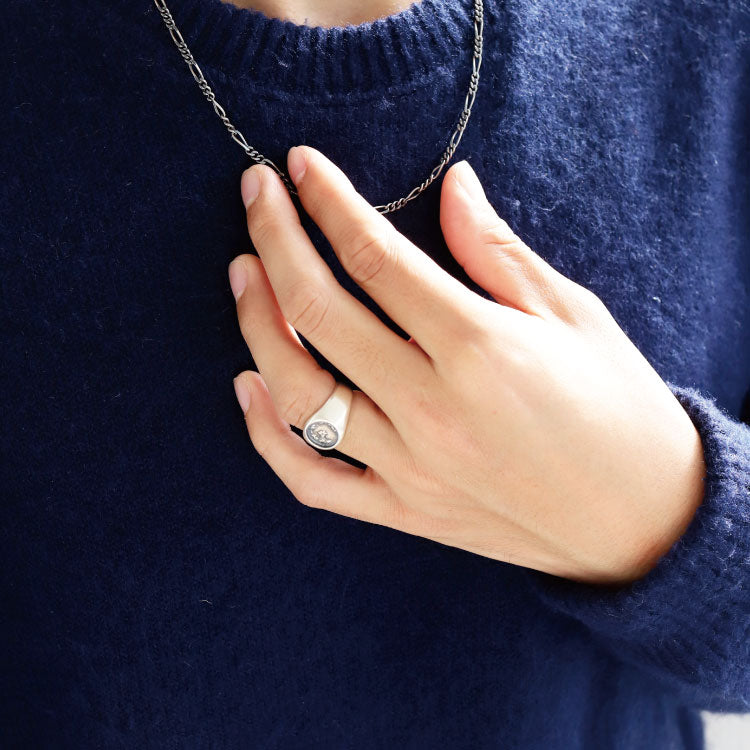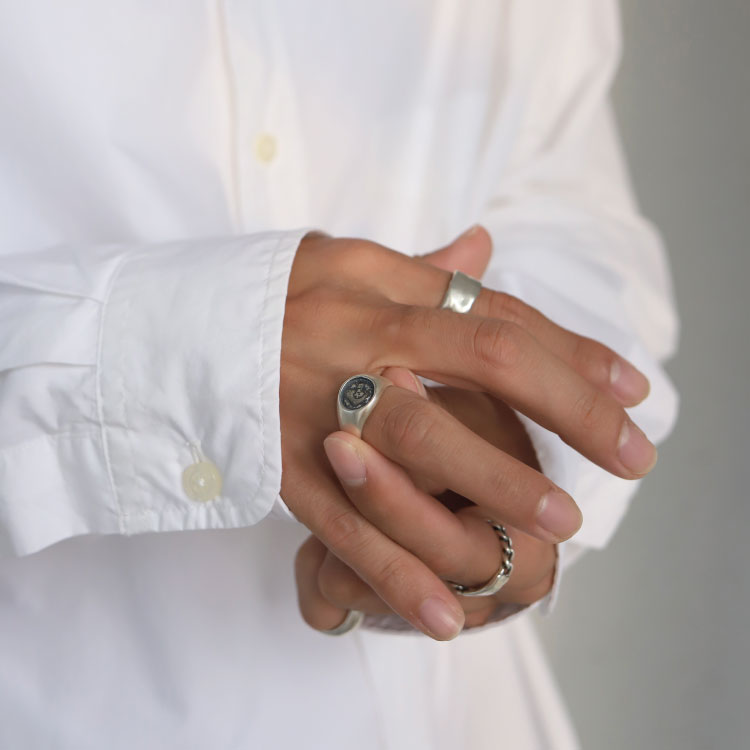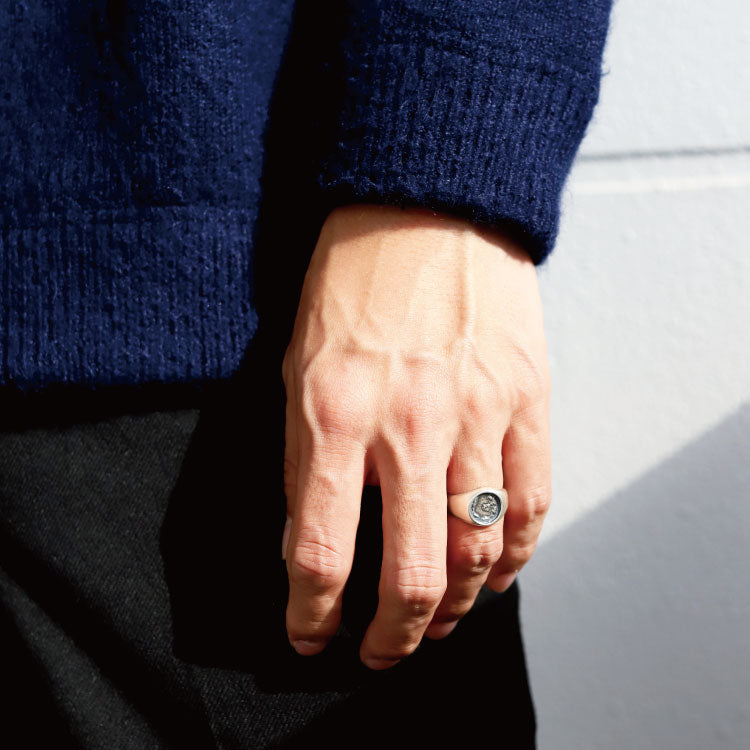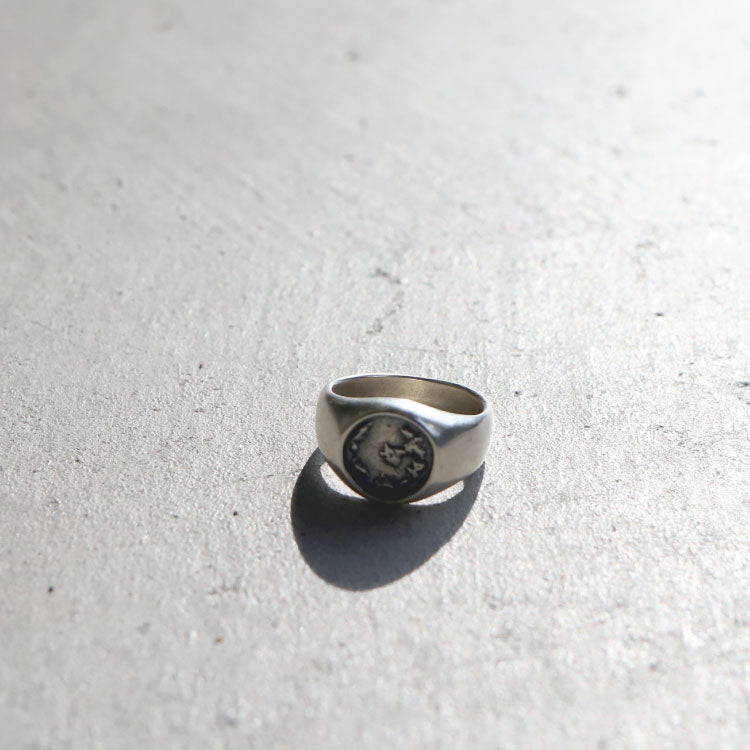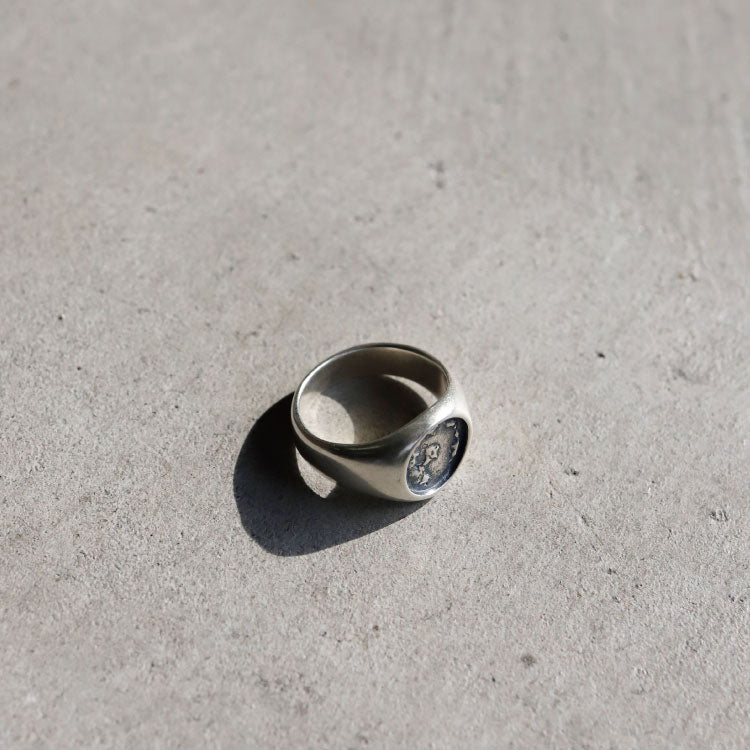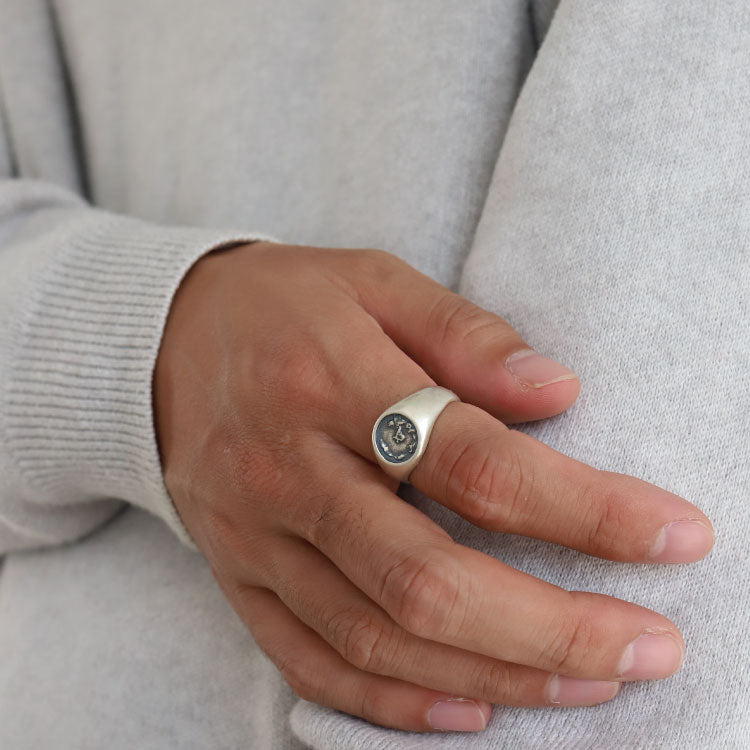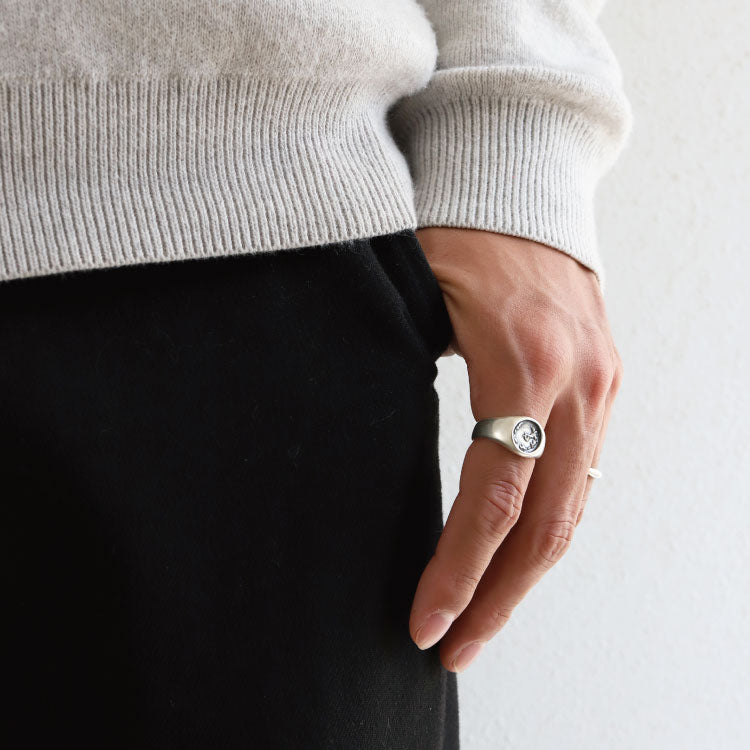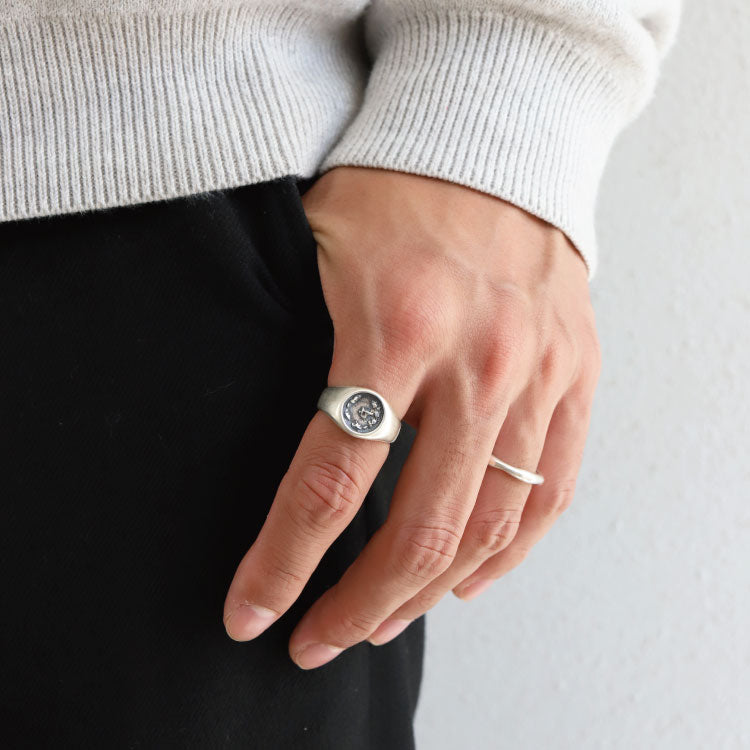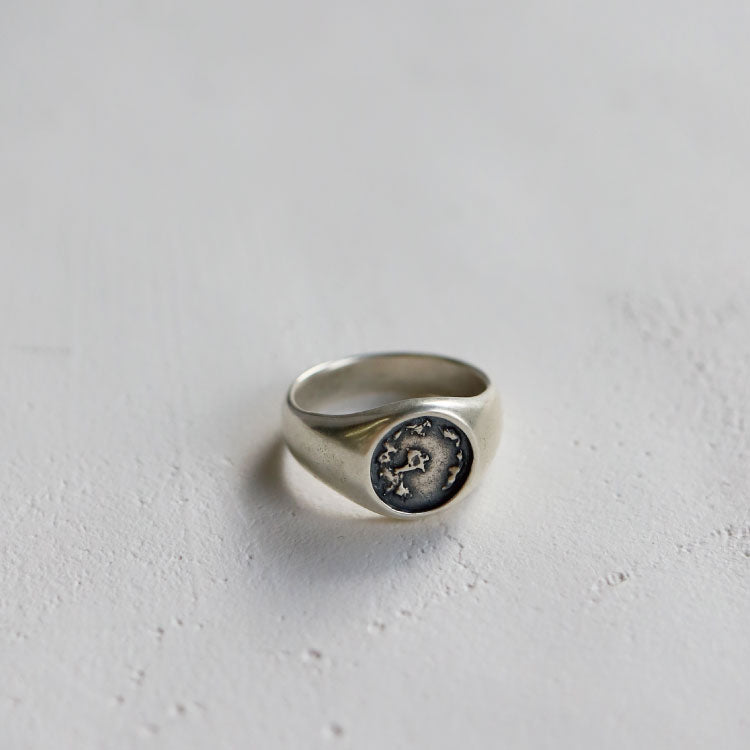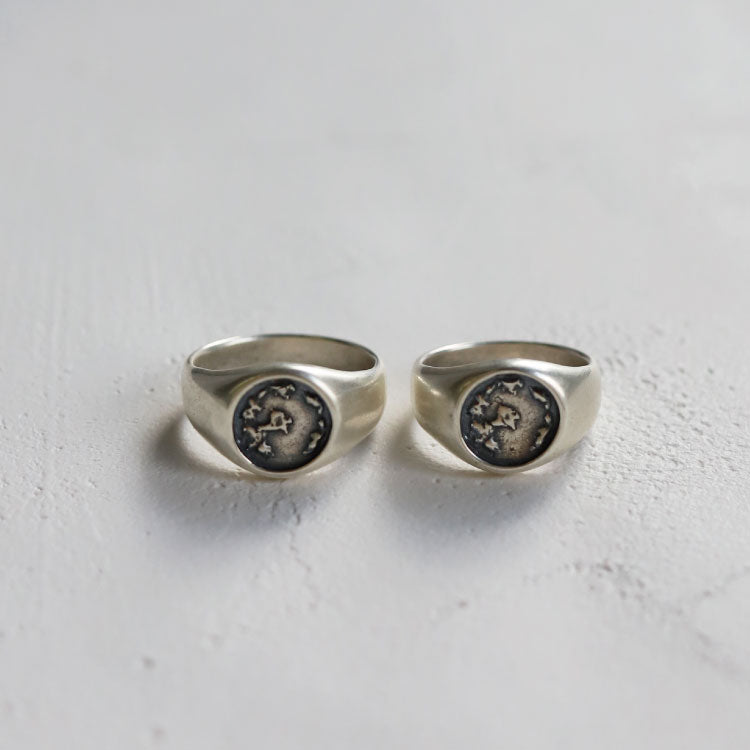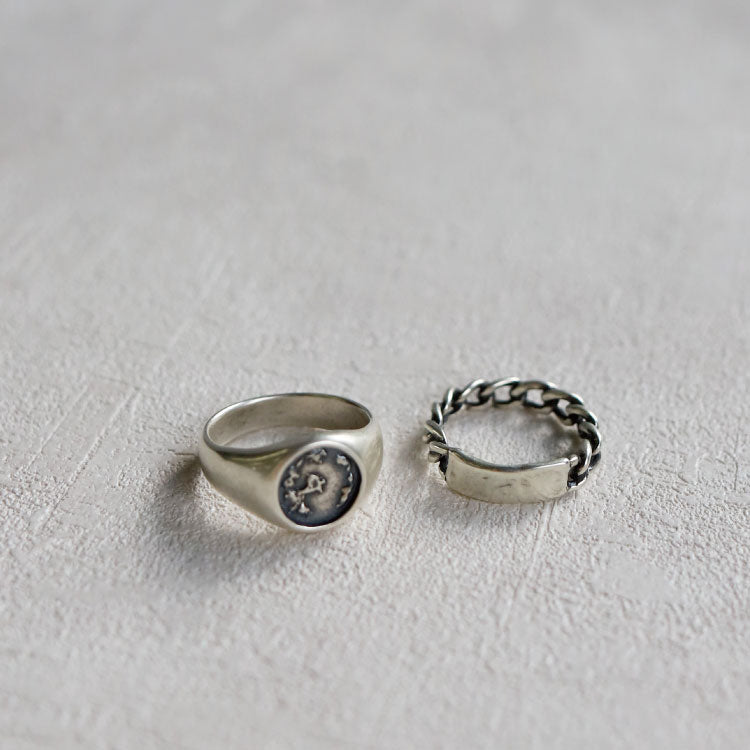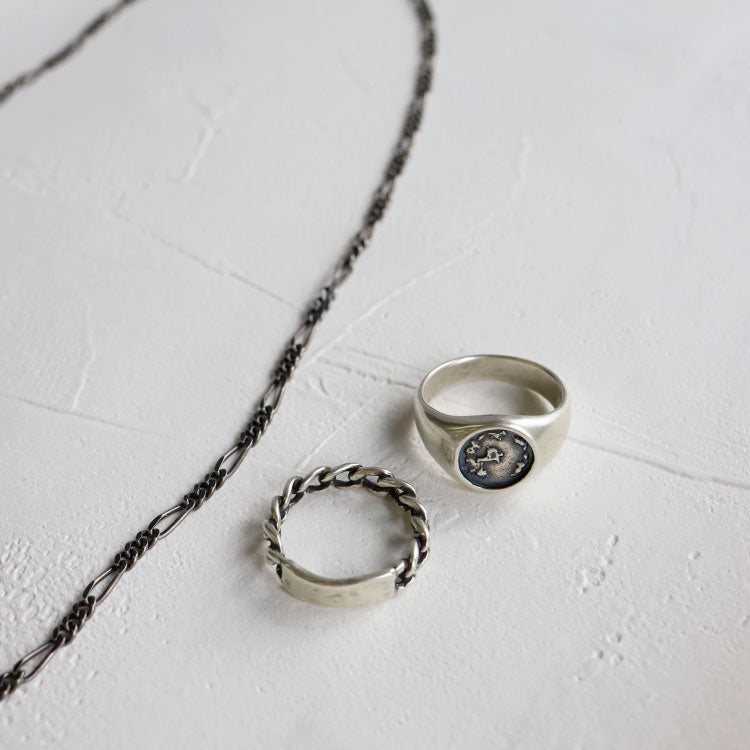 crater ring
3/16 12:00 All size resale!

Crater ring reminiscent from the surface of the moon and dropped into the design.
By adding smoking to the depression, it gives a powerful and cool impression.
The profound front is an overwhelming presence, and you can enjoy it as a leading role item with one point.
* This item is smoked. Please refrain from using a cross or cleaner as it will smoke if you polish it.
* When cleaning, gently wipe with a soft cloth that does not contain abrasives.
* Since it is produced by hand one by one, the texture and color of each point are slightly different.
* Because it is a SILVER925 material, it will be discolored as time passes. Please enjoy your own expression with a change in texture for a long time.
* Due to the characteristics of the design, there may be some errors in size. Please note.
品番:rg-0125/rgm-0125
SIZE: 13号/15号/18号/20号/22号
MATERIAL: silver925
---