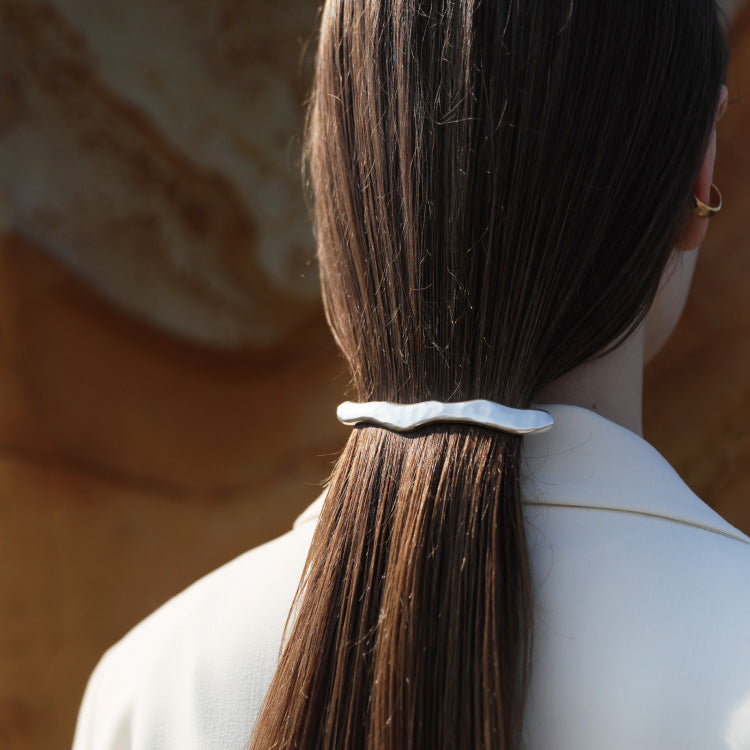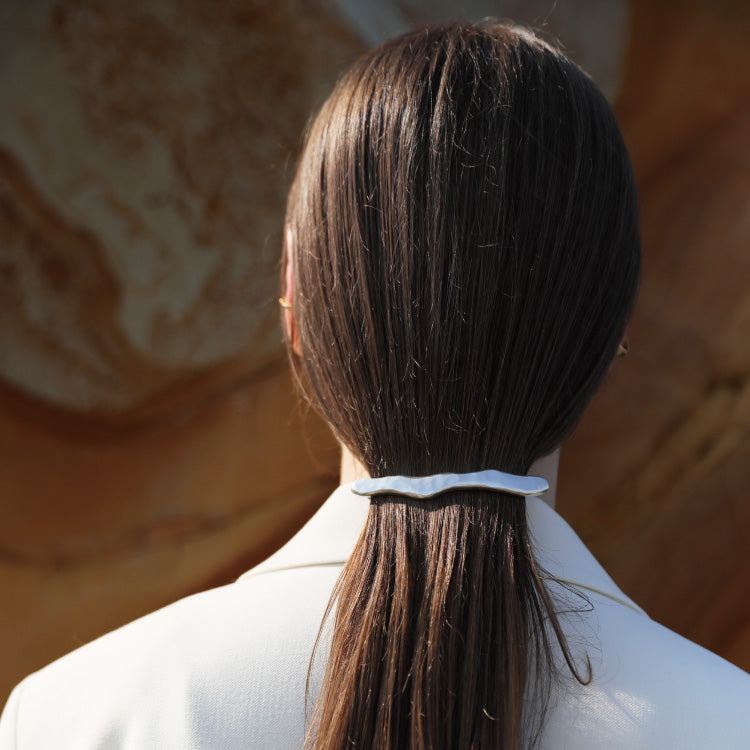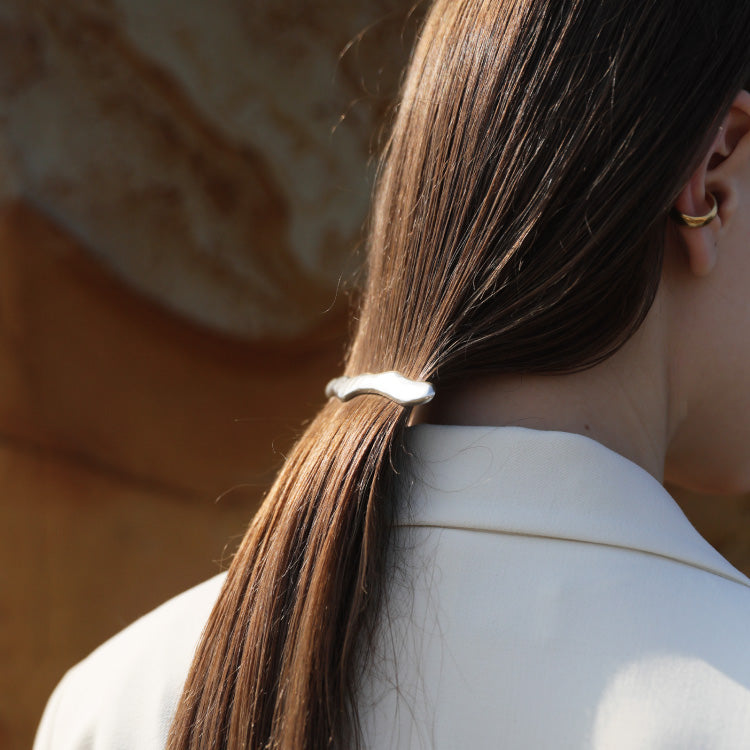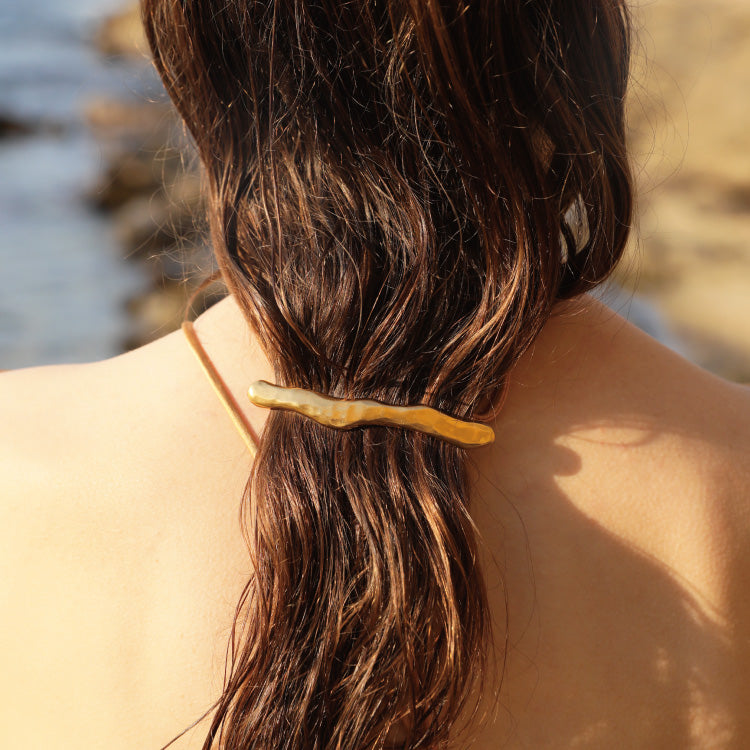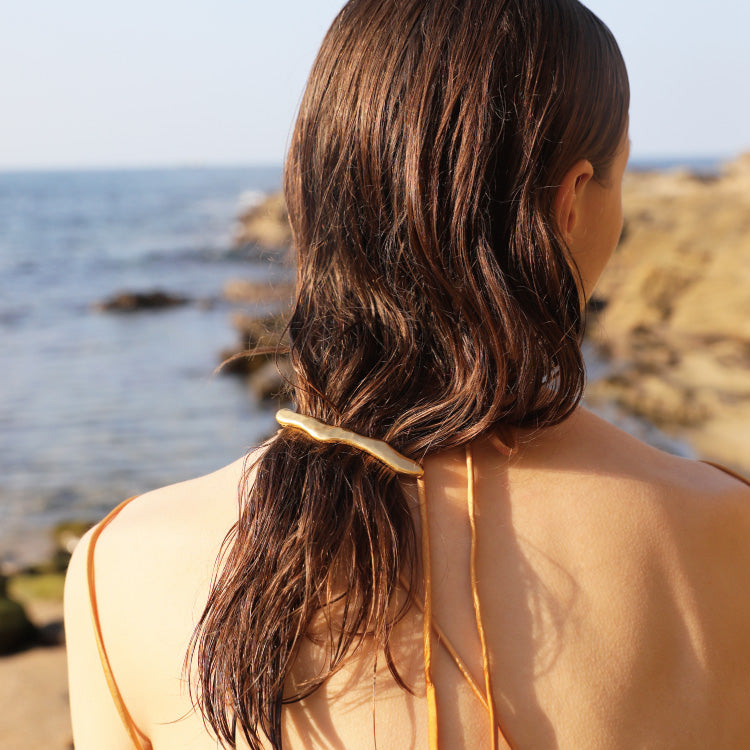 [awaken] haze valletta
Haze Valletta that gently wraps a gentle wave.
The flowing line, leaving the presence, gives a sense of omission and upgrades the hairstyle.
It is also recommended to wear it on the side of the bundled hair when bundling your hair.

* This product is produced by hand, so the texture of each point is slightly different.
* Because it is a SILVER925 material, it will be discolored as time passes. Please enjoy your own expression with a change in texture for a long time.
* Due to the characteristics of the design, there may be some errors in size. Please note.
品番:sp-0026/sp-0027
SIZE: (Width) 86.8mm (height): approx. 8 to 11.5mm
MATERIAL: silver925/18KGP
---